The China Financial Futures Exchange (CFFEX) will soon launch the country's first-ever stockindex options, the Shanghai Securities News reported on Monday, giving investors morehedging tools as the government steps up financial market reforms.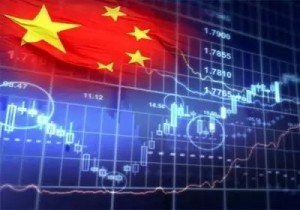 The first batch of stock index options would be based on China's blue-chip CSI300 index andSSE50 index as well as the small-cap CSI500, the reports quoted CFFEX Chairman, ZhangShenfeng, as telling a financial forum over the weekend.
Stock index options will be the third product to be launched by the CFFEX, set up in 2006 tohelp develop China's financial derivatives markets. The exchange now trades stock indexfutures and government bond futures.
"Innovation in China's derivatives market is still at an early stage," Zhang was quoted as saying by the official Shanghai Securities News. "However, the markets have huge potentialand promising prospects."The Securities Times, another official paper, said the new options will help investors manage volatile equity market risk but will not divert much investment from existing products as the scale of trade in new products is usually controlled in the initial stages.
Buyers of options contracts have the right, but not the obligation, to buy or sell an underlyingasset at an agreed upon price during a certain period of time. They allow investors to hedgetheir investments but may also expose speculators to heavy losses.
China's financial reforms, including the launch of a slew of new financial products, aregathering pace one-and-a-half years after Beijing pledged to let markets play a "decisive role"in the world's second-largest economy.
The need to generate growth in a slowing economy is partly behind the reforms, but so is thedesire to integrate Chinese markets with their global counterparts in order to raise China'sinternational status.
This year alone, regulators have approved many new exchange traded derivatives, such asindividual stock options listed on the Shanghai Stock Exchange, and allowed firms to issueasset-backed securities by simply registering with regulators.