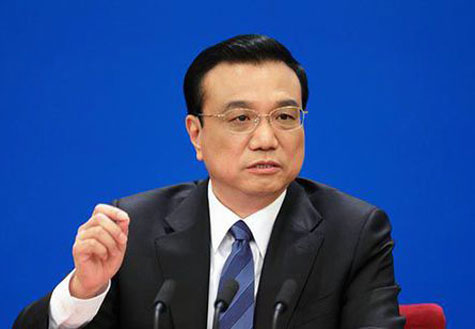 China is likely to invest more than $1 trillion overseas in the next five years and will probably import commodities worth more than $10 trillion during this period, local media quoted Chinese Premier Li Keqiang as saying.
China's long-term outbound investment is bringing the country closer to becoming a net exporter of funds as it boosts its global economic clout.
Li was speaking at a trade forum of China and Central and Eastern European countries in Suzhou, Jiangsu province.
China's trade with Central and Eastern European countries exceeded $60 billion last year,China Daily quoted Li as saying.
China can aid in infrastructure funding for these countries, the Chinese leader noted.
"As long as they use Chinese equipment and products, China will provide more flexible funding conditions," Li said.
At a meeting with the leaders of 16 Central and Eastern European countries (CEE) in the Serbian capital of Belgrade in December, Chinese Premier Li had announced a new investment fund of $3 billion to facilitate financing in the cash-strapped countries.
"China will make the loan more preferential and reduce the cost of financing," Li told the leaders.
Most of these countries are members of the European Union or have bid for membership of the EU.
The announcement came two years after Beijing had set up a $10 billion special credit line to support cooperative projects with CEE countries.
Beijing has grown to be an important source of capital for the central and east European countries now that investment and financing from Western Europe is getting harder to attain.