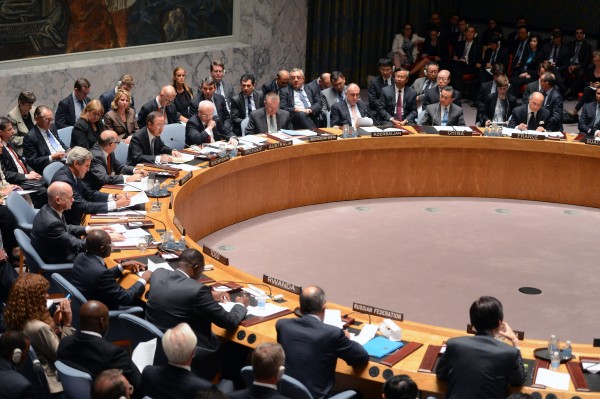 China and Russia late on Monday night vetoed an United Nations resolution seeking to declare a week-long ceasefire in the war-torn city of Aleppo.
Both countries said that they had not been given prior time to study the draft resolution and Moscow added that it feared any ceasefire would be used by Islamist terrorist organizations to regroup and redeploy themselves against the forces of the Syrian government.
Russian foreign minister Sergei Lavrov said the draft resolution put forward by Egypt, New Zealand and Spain was ultimately counterproductive.
The Russian ambassador to the United Nations also said that the draft resolution made no mention of ongoing efforts between Russia and the US to end the conflict.
Ambasdador Vitaly Ivanovich Churkin said that Lavrov and US Secretary of State John Kerry had already agreed on a plan when they met in Rome on December 2.
Elements of the plan include the withdrawal of Islamic militants from Aleppo.
The militants led by Al Nusra Front, however, said they would not leave the city.
Meanwhile on Tuesday Moscow strongly criticized Western powers for not condemning an attack in Aleppo on Russian mobile hospital units in which two Russian medics were killed.
A pediatrician was also severely injured in the attack on their unit in Aleppo.
The Russian medics were part of the humanitarian contingent that was airlifted to Aleppo last week.
Tens of thousands of Syrian civilians have already left eastern Aleppo as the army closes in on the rebels.