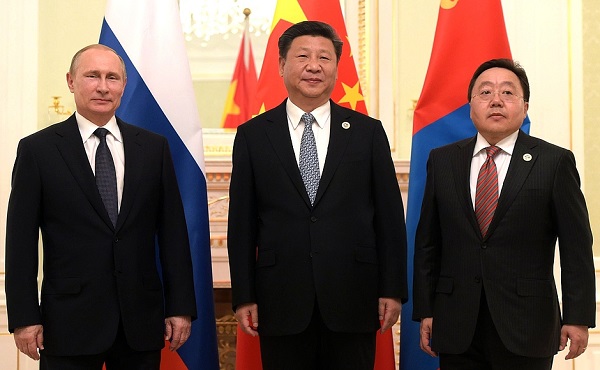 The leaders of Russia, China and Mongolia – Vladimir Putin, Xi Jinping and Tsakhiagiin Elbegdorj – adopted a program of building an economic corridor between the countries following a three-party meeting.
The three countries also inked an agreement between respective custom departments "on mutual recognition of customs inspection results with regard to particular categories of goods" said a Kremlin statement.
The program of an economic corridor between the Russian Federation, China and Mongolia includes some 30 projects. Land-locked Mongolia will become a transit corridor linking China and Russia. The aim is to strengthen transport, logistics and trade in the region.
Putin, Xi and Elbegdorj are in Tashkent to attend a SCO Summit.
The agreement is expected to boost the new Silk Road, President Xi Jinping's signature initiative to build an intercontinental web of infrastructure and trade links with China at the center.
During their bilateral talks later this week, Putin and Xi are expected to unveil practical ways of aligning the so-called Silk Road Economic Belt and 21st-Century Maritime Silk Road — or "One Belt, One Road" with the Russia-led Eurasian Economic Union.