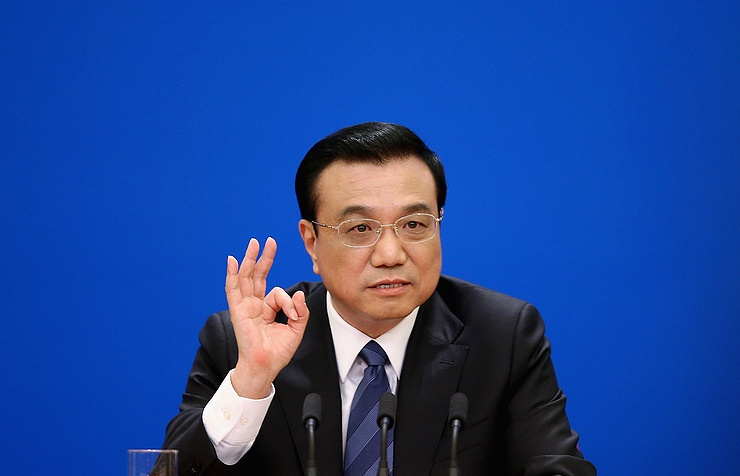 China-Russia cooperation within multilateral formats, such as the Group of Twenty, the Asia Pacific Economic Cooperation (APEC), BRICS (Brazil, Russia, India, China and South Africa), and others, plays a major role in the recovery of the global economy, China's Premier of the State Council Li Keqiang said in an interview with TASS First Director General Mikhail Gusman.
"Our cooperation and coordination within G20, APEC, BRICS and other multilateral mechanisms have major importance for promoting sustainable recovery of the global economy, improving the global economic management and building an innovation-based, dynamic, interdependent and inclusive global economy," he said.
The Chinese head of government drew attention to Beijing's and Moscow's efforts in resolution of international and regional problems. "Being permanent members of the United Nations Security Council, both China and Russia are taking major effort to advocate the purposes and principles of the United Nations Charter and basic rules of international relations, to find political solutions to the pressing international and regional problems and to promote a more fair and balanced world order," he said.
Li Keqiang is paying an official visit to Russia at the invitation of Russian Prime Minister Dmitry Medvedev. The two prime ministers will have talks on November 7 in Russia's second largest city of St. Petersburg. Talks will begin in a narrow format to be further joined by the delegations. The Russian side will be represented by deputy prime ministers, a number of ministers, and representatives of big businesses, including CEOs of Russian Railways Co. (RZD), Rosneft oil major, Gazprom gas giant, and state nuclear corporation Rosatom.
The talks are expected to yield a number of joint documents. The two prime ministers will give a news conference after the talks. Apart from that, Medvedev and Li Keqiang will take part in the ceremony of summing up the results of the joint project Ten Masterpieces of Chinese Literature in Russia and Ten Masterpieces of Russian Literature in China. The project was initiated by Russia's news agency TASS and China's newspaper Guangming Ribao as part of the Year of the Russian and Chinese Mass Media (2016-2017).
The previous meeting between Medvedev and Li Keqiang took place at the East Asia Summit in Laos on September 8.