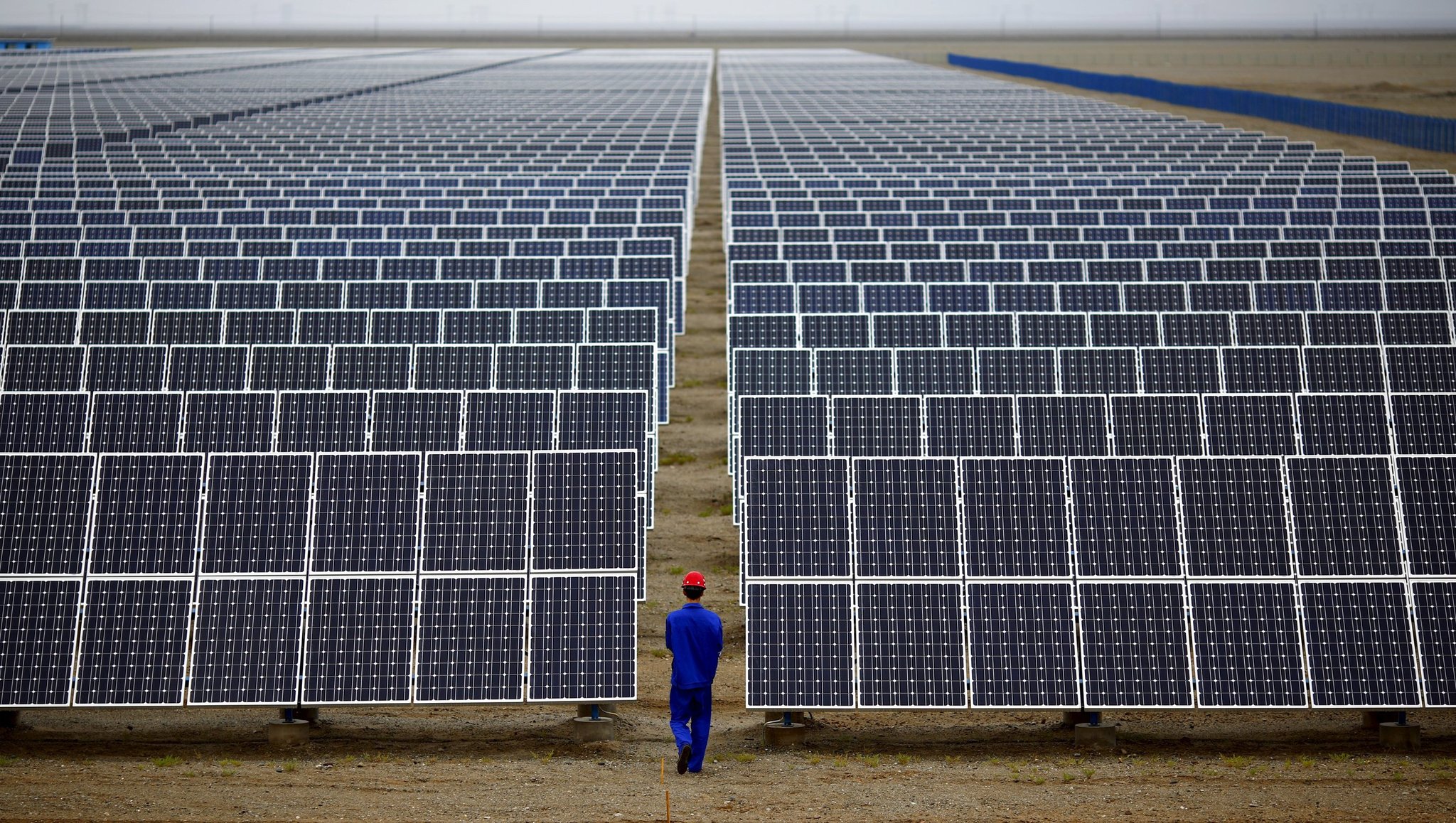 PARIS — As China steps up its efforts to tackle climate change, the government is sharply lifting its targets for renewable energy.
China now wants to generate 150 to 200 gigawatts of electricity using solar power by 2020, possibly quadrupling the previous target. China also wants to sharply lift its wind power targets to 250 gigawatts by the same year.
"The government is making very ambitious targets for renewable energy," said Li Junfeng, the director for climate change strategy at the National Development and Reform Commission of China. Mr Li was speaking at The International New York Times Energy for Tomorrow conference in Paris on Tuesday.
Mr. Li, taking part in a panel on China's commitment to climate goals, said his country had become engaged with the emissions problem. Among other efforts, he said, China was pressing companies to make renewable energy more affordable. He said the government hoped to cut solar costs by 2 percent a year, and wind costs by 3 percent to 5 percent annually.
The government's ambitions for renewable energy could provide opportunities for foreign providers, but they should have no illusions about making easy money.
K. K. Chan, chief executive of Nature Elements Capital, which invests in renewable energy in China, said at the conference that the market was "very difficult" for outsiders for various reasons, including that the government sometimes changed deals on short notice.
But Dr. Chan said it was worth prospecting for deals outside the major cities of Beijing and Shanghai, where there is lots of competition.