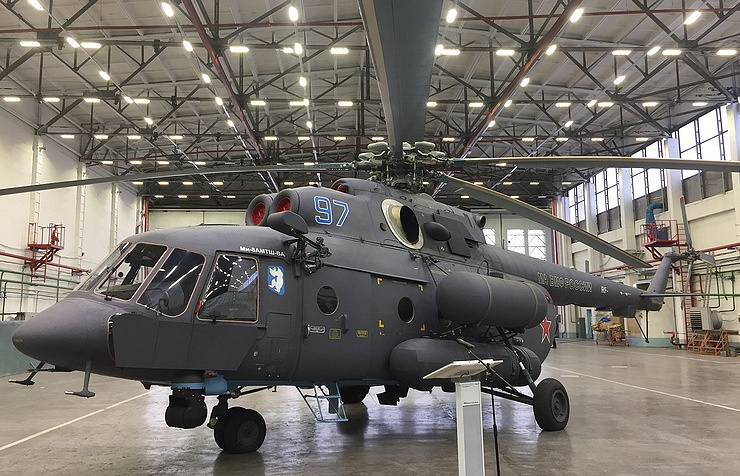 China shows interest in the Arctic version of Russia's Mil Mi-8AMTSh helicopter, Managing Director of the Ulan-Ude Aviation Enterprise (part of Russian Helicopters Group) Leonid Belykh said on Tuesday.
"China and a number of other countries are showing interest in it," he said.
The Ulan-Ude Aviation Enterprise managing director said he did not rule out that orders for the helicopter might come from all the Arctic countries, and also from Argentina.
Pre-contractual work for the deliveries of Mi-8AMTSh helicopters is also ongoing with Russian geological prospecting, oil and gas companies, he said.
A year ago, the Russian Aerospace Force received the first helicopter of this class, he said.
"The first such helicopter is now operating in the Arctic conditions. I wouldn't want to boast but we do not see any problems and there are no critical remarks so far," Belykh said.