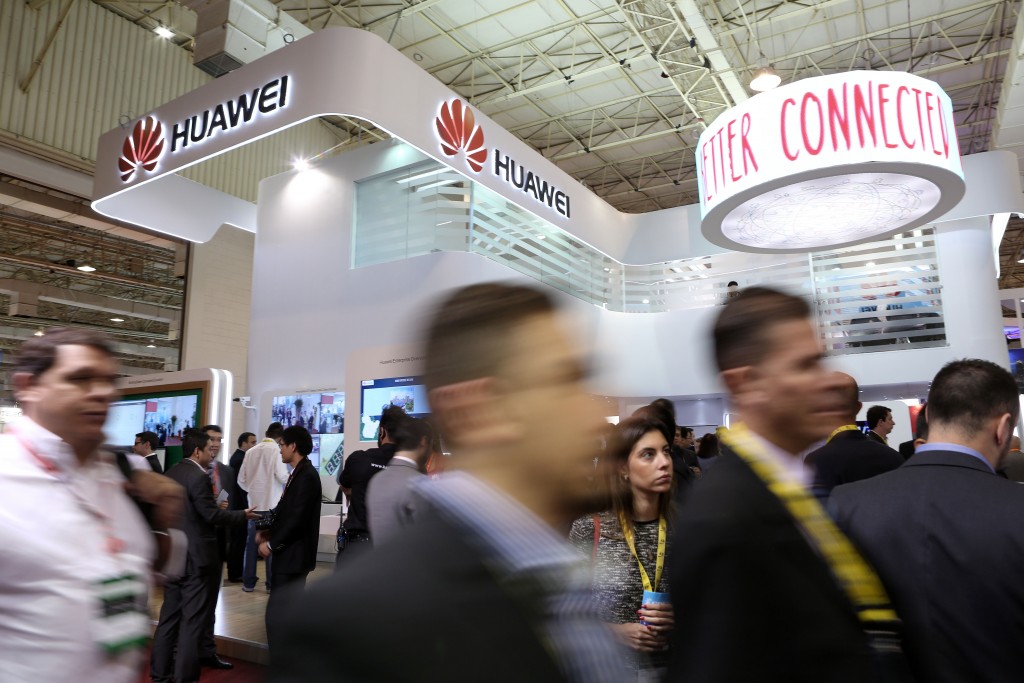 Even though Brazil's economy is facing its worst downturn in a decade, China's high-tech industry is posting gains in the Brazilian market. At the 17th Sao Paolo Futurecom, one of the largest telecommunication and Internet exhibitions in Latin America, Chinese enterprises shined on center stage.
Previously known as the low-cost factory of the world, China is moving beyond low-value manufacturing. The country is re-labeling itself as a high-tech, high-quality and cost-effective manufacturer by honing competence in R&D, production, marketing and service along the whole industrial chain. It will enter a new era from made-in-China to designed-in- or served-by-China.
Several Chinese enterprises took a starring role at Futurecom, which was held from Oct 26 to 29. According to the organizers of Futurecom, some 350 exhibitors and represented brandsand 14,000 attendees from 50 countries and regions took part. Huawei was one of them; its logo and ads could be seen throughout the exhibition hall.
Entering Brazil in 1996 and launching a subsidiary in Sao Paulo in 1999, Huawei has managed during the past two decades to become the biggest network equipment provider in Brazil, with total sales of US $1.5 billion in 2014. It has become widely known in Brazil, with penetration of its products ranging from smartphones to routers, to set-top boxes. Its prodigious success has revolutionized the Brazilian market for "made-in-China" goods.
Wang Guoyu, vice-director of Huawei South America enterprise business solutions department, said in an interview with China Daily that this year Huawei's major focus was to promote smart city and financial solutions.
"Brazil has lots of small and remote cities where telecom service lags far behind," Wang said. "Huawei is willing to cooperate with Brazilian partners to promote smart city construction. Meanwhile, a safe and convenient financial operating system is key to bringing economic benefits to financial institutions, therefore our financial solutions products have a bright future in Brazil."
Since the beginning of 2015, the Brazilian economy has done poorly, increasing the pessimistic outlook by markets. New official data showed that Brazil's economy will shrink by 2.1 percent, the annual inflation rate will be 9.25 percent and the unemployment rate will almost reach 9 percent. Brazil's slumping economy suffered another hit earlier this month when its credit rating was slashed to junk status by Standard & Poor's.
Chinese high-tech enterprises in Brazil, however, are facing the economic turbulence in South America's largest economy with confidence.
China's ZTT, a cable system manufacturer, opened a Brazil factory last week. The factory combines fiber optical cable development and manufacturing in a total area of 750,000 square meters.
"ZTT entered the Brazilian market two years ago and has developed rapidly ever since," said Qu Zhi, director of ZTT's Brazil factory. "This year amid the downturn of the Brazilian economy, ZTT's sales also increased five-fold. In the future we will increase our investment according to the market sales."
According to Qu, as the largest economy in South America and with a population of more than 200 million people, Brazil is a huge potential market from a long-term perspective. Although the country's economy is facing a downturn, its investment in telecommunications is still increasing.