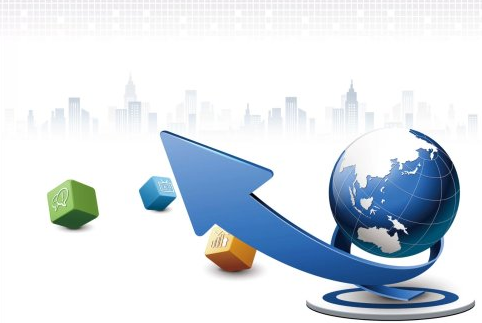 China's red-hot property market in major cities has continued to stabilize after authorities stepped in with a spate of measures to contain sky-high prices, an official survey showed Monday.
Of 70 large and medium-sized cities surveyed, 55 saw prices for new residential housing climb month on month in November, down from 62 in October, according to data released by the National Bureau of Statistics (NBS).
In Beijing, new residential home prices stayed unchanged from a month earlier, while Shanghai saw prices dip 0.1 percent.
Year on year, home prices in the two cities have risen 28.9 percent and 34.8 percent, respectively.
According to NBS calculations, new residential home prices in first-tier cities edged up 0.1 percent in November on a monthly basis, retreating 0.4 percentage points from the growth seen in October.
To better reflect market changes, the NBS separately released data for the latter half of November, which showed 9 out of the 15 first-tier and major second-tier cities reported month-on-month price drops during the period.
"The data show a sharp cooling in the 15 cities and a notable stabilization in prices due to the government's differentiated control policies," said NBS statistician Liu Jianwei.
Since October, dozens of Chinese cities have announced measures, including purchase limits and tightened mortgage restrictions, to prevent prices from rising out of control.
The latest round of property restrictions came after two years of progressive policy easing, starting with the relaxation of purchase restrictions in 2014. The momentum was further fueled by the government's pro-growth policies, including interest rate cuts and lower deposit requirements.
The sector's recovery, however, has been uneven from city to city, with economically strong areas reporting drastic price rises, and less developed areas still reporting huge inventories of unsold houses.
While the property recovery has proved to be a significant growth driver so far, policymakers have to walk a fine line to guide market expectations, since either an asset bubble or a sharp correction could increase risks to the broader economy.
Official data showed China's economy grew 6.7 percent in the first three quarters, putting the government on track to hit the full-year target of between 6.5 and 7 percent.
At the tone-setting Central Economic Work Conference last week, Chinese policymakers have highlighted curbing asset bubbles in next year's economic work.
The meeting called for comprehensive measures to build a market-oriented and long-term mechanism that could curtail a property bubble and prevent big ups and downs in the market.
In cities where prices are rising fast, authorities should increase land supply and the share of residential housing, according to a statement released after the conference.
"Houses are built for living, not for speculation," the statement stressed.
In a research note on the conference, UBS China economist Wang Tao expects the government to adopt a continued differentiated approach and still cautious attitude toward the property market in 2017.
"If property prices continue to rise rapidly, we believe the government will tighten credit further, including clamping down on downpayment financing and raising downpayment requirements for second and third mortgages," Wang wrote in a research note.
And in the case of weaker-than-expected property activity, a wholesale easing of credit policy in support of the property market won't be likely next year, Wang added.
The Central Economic Work Conference has said China's monetary policy will be "prudent and neutral" in 2017.