China has cut its benchmark interest rate again as the country's leadership attempts to boost its stuttering economy.
The People's Bank of China said on Sunday that it was reducing the one-year lending rate by 25 basis points to 5.1pc – the third such reduction in six months.
Interest paid on money on deposit was also reduced by the same amount, with the central bank taking it down to 2.25pc.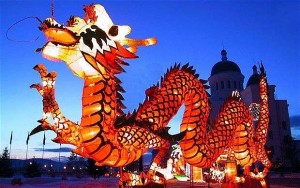 Beijing is hoping to re-ignite economic growth to rates seen over the past decade by incentivising spending by making it less attractive to leave money in the bank, and to encourage business to invest by cutting the cost of loans.
The cuts follow a spate of disappointing reports last week that showed foreign trade was weaker than expected in April and deflationary pressures were growing.
China's trade collapses on fear of a slowdown
Official figures showed foreign trade fell by 10.9pc on a year-on-year basis to 1.96 trillion yuan (£200bn) during the month,
Consumer inflation rose by 1.5pc in April compared with a year ago, below the expected 1.6pc, while the producer price index recorded a 37th consecutive month in decline, falling 4.6pc.
The Beijing government is targeting GDP growth of just 7pc this year
The data reinforced expectations that 2015 is likely to see China's economy suffer its worst annual performance in 25 years, with GDP forecast to record 7pc growth this year, down from 7.4pc in 2014, and significantly below the record of 14.2pc achieved just before the financial crisis.
In a statement the central bank said the cut would ease the cost of borrowing "to continue to support the sustained and healthy development of the economy".
China's economy was facing "downward pressure", it added, but said that domestic prices remained low, giving it room to manoeuvre and cut rates.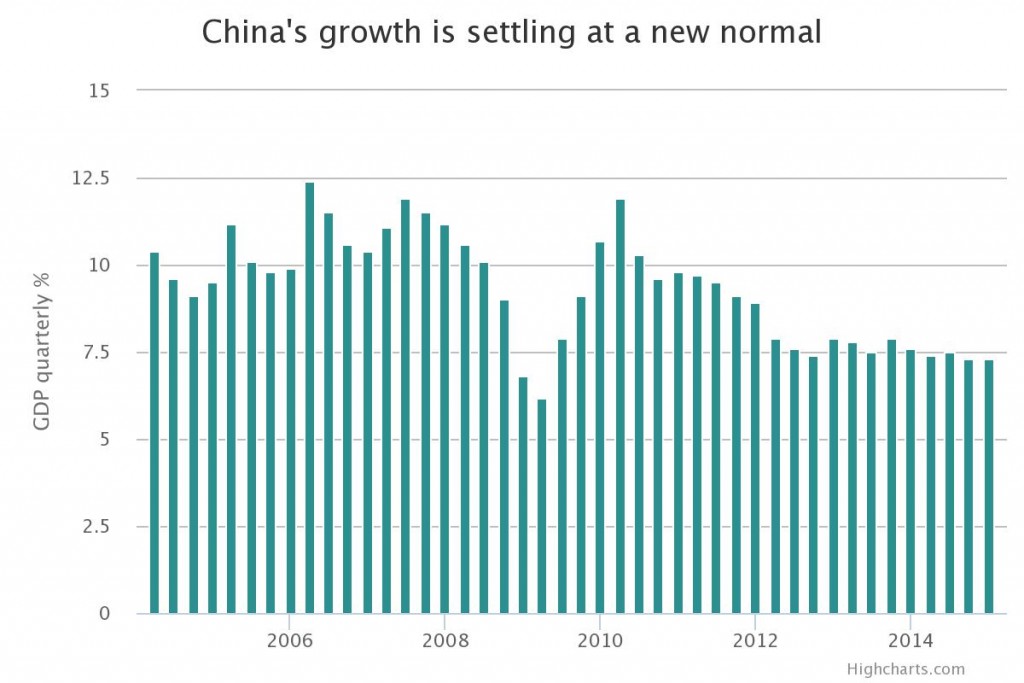 Mark Williams, chief Asia economist at Capital Economics, said the rate cut was expected and had been spurred by the latest economic releases.
"The cut in benchmark interest rates is not a sign of panic – as some will argue – but a rational response to weaker than expected data," he said. "Policymakers have room to act more forcefully if needed but are choosing to dole out stimulus in a measured way."
Capital Economics expects inflation to rise later in the year, with the result that no more reductions in the benchmark rate will be needed. However, Mr Williams said he expected to see other measures to lift the economy, including Beijing accelerating spending on infrastructure projects and other state investment.
Banks' required reserve ratio – the amount they must hold as a multiple of how much they lend – had already been reduced, and Mr Williams said he expected to see this cut again.