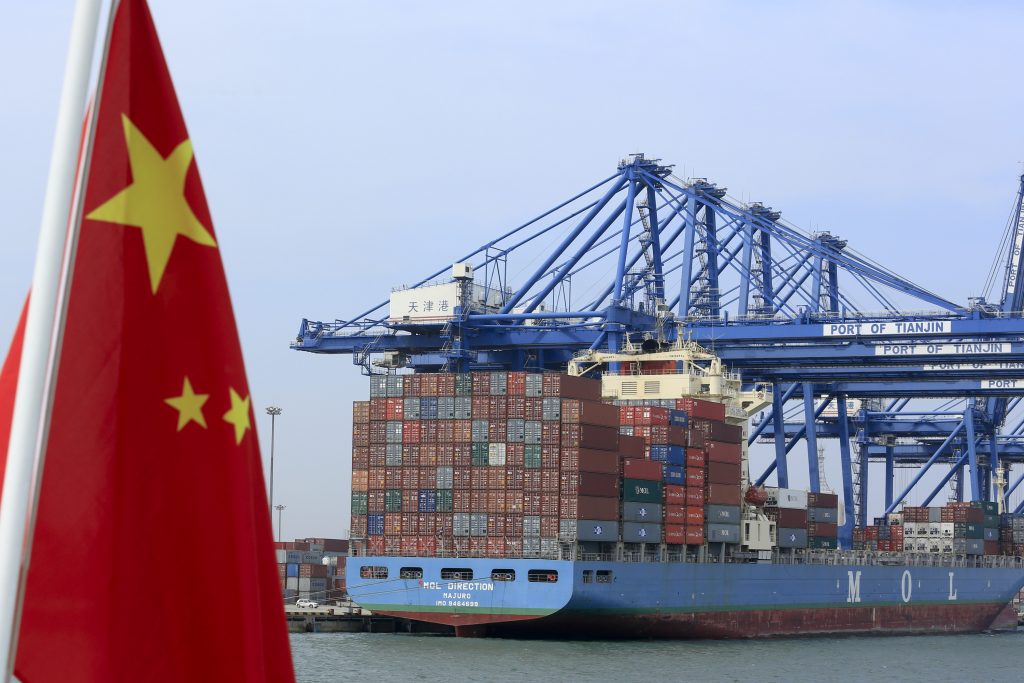 China's imports unexpected rose in August for the first time in nearly two years while exports fell at a more modest pace, suggesting demand at home and abroad may finally be perking up and putting the world's second-largest economy on a more balanced footing.
Exports fell 2.8 percent from a year earlier, the General Administration of Customs said on Thursday, adding that pressure on shipments was expected to ease further in the fourth quarter.
Imports rose 1.5 percent from a year earlier, ending a 21-month stretch of declines, suggesting domestic demand is picking up along with firmer commodities prices.
That resulted in a narrower trade surplus of $52.05 billion in August, versus a $58 billion forecast and July's $52.31 billion.
If it proves sustainable, a trade recovery would help ease fears that China's economy is becoming increasingly lopsided, and give feeble global growth a much-needed shot in the arm.
China's policymakers have become more reliant on higher government spending on infrastructure and a housing boom to drive economic growth as private investment fizzles and exports remained sluggish.
Economists polled by Reuters had expected trade to contract but show some signs of improvement.
August exports had been expected to fall 4.0 percent, similar to July's 4.4 percent decline, while imports had been expected to ease 4.9 percent, moderating significantly from a sharp decline of 12.5 percent in July.
A surge in commodity prices, due in part to Beijing's efforts to reduce excess capacity in heavy industries and mining, has also supported trade figures and given a badly needed boost to business confidence.
Some Chinese steel plants are turning in the best margins in at least three years as prices rise and demand for building materials increases.
G20 leaders pledged on Monday to work together to address excess steel capacity that has punished the global industry with low prices for years while raising tensions between China and other major producers.