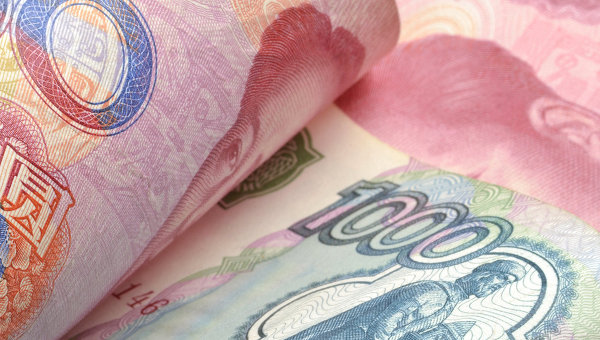 The People's Bank of China (PBC) has authorized Suifenhe City on the China-Russia border in northeastern China's Heilongjiang Province as a pilot zone where the ruble can be officially used alongside the yuan.
Jin Mei, deputy secretary-general of the monetary policy committee of the central bank made the announcement at the opening ceremony of a trade exposition in Suifenhe Saturday.
The circulation of the Russian ruble in the border city is a result of the "benign development" in settling bilateral trade with yuan and ruble instead of U.S. dollar, Jin said.
Suifeihe City is the major hub of Heilongjiang Province's trade with Russia. The city accounted for 80 percent of Heilongjiang's export of goods to Russia and reported a foreign trade of 7.59 billion U.S. dollars in 2014.
Ruble is already widely used in Suifenhe, particularly in shops and hotels targeting Russian customers, local sources said.
City officials believe that legalizing the use of ruble will promote bilateral economic cooperation and boost tourism. The pilot project will not threaten the renminbi as the domestic currency, they said.
China and Russia signed a currency swap agreement in 2014 as a foundation for financial cooperation between the two nations.
Cross-border yuan-dominated payments between China and Russia reached 8.22 billion yuan (1.32 billion U.S. dollars) in the first half of 2015, a 112-percent year-on-year increase, according to Jin.