BRUSSELS, Nov. 23 (Xinhua) — Central and Eastern European (CEE) countries expect to bring their bilateral ties with China to a new height under the framework of China-CEE cooperation — the so-called "16+1" mechanism, which has yielded rich fruits in extensive fields.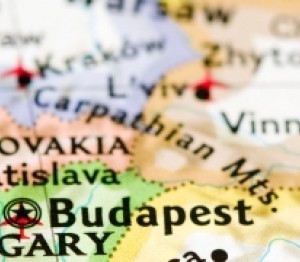 The fourth leaders' meeting of China and the CEE countries is to be held in east China's Suzhou city on Tuesday and Wednesday, under the theme of "New beginning, New fields, New vision." It is expected to lay a stronger foundation for future development.
Established in 2012 in Poland's Warsaw and having developed greatly after the third China-CEE leaders's meeting, the cooperation platform, now serving as an engine for the CEE countries' economic revival, is widely applauded.
The participating CEE countries this year include Albania, Bosnia and Herzegovina, Bulgaria, Croatia, the Czech Republic, Estonia, Hungary, Latvia, Lithuania, Macedonia, Montenegro, Poland, Romania, Serbia, Slovakia and Slovenia.
VAST POTENTIAL
Agricultural cooperation between China and the CEE countries is highly promising, as the Chinese market provides a flourishing prospect for the suffering European farmers, according to Vasil Gelev, executive director of the Association for the Promotion of Agricultural Cooperation between China and the Central and Eastern European Countries (APACCCEEC).
There is a demand in China for agricultural products from the CEE, and the CEE has the opportunity to provide Chinese consumers with quality products, Gelev said.
Slovakia hopes to attract more Chinese investment for their infrastructural projects and energy sectors, and is keen to explore potential avenues of cooperation with China in nuclear energy, said energy analyst Jozef Badida.
"We are also strong in alternative energy production," Slovak Economy Minister Vazil Hudak said. "We could combine Slovak experience with Chinese production."
"I can imagine joint ventures between Slovak and Chinese companies working on the third markets like Russia, Ukraine or other Asian countries," he said.
Latvia sees a great potential in transport and logistics cooperation.
"Latvia has been working this year to become a coordinator in logistics and infrastructure development," said Artis Kanpars, economic consultant to Latvia's president.
Levente Magyar, state secretary at Hungary's Ministry of Foreign Affairs, spoke of the financial cooperation between the two countries, pointing out that the Bank of China (BOC) had opened a regional center in Budapest last December and that the People's Bank of China had recently designated the Budapest branch of BOC as the region's renminbi clearing center.
In so doing, he said, Budapest has become the fifth European clearing center for the Chinese currency, the yuan, following London, Paris, Frankfurt, and Luxembourg. The Hungarian government will fully support the concept of advancing renminbi into a top world currency, he added.
Osvaldas Ciuksys, chairman of Lithuania-China Business Council, said: "We need to connect in One Belt One Road strategy not only by transportation corridors, but also by establishing long-term technology connections, or smart technologies."
"Nordic Baltic region is very well developed and have a unique high value-added, knowledge-based economies, which are of great interest to Chinese high-tech companies, investors, universities, R and D (Research and Development) centers," he said.
"This year's China-CEE summit will discuss issues in different fields, including not only increasing economic cooperation, but also cultural, academic, defense and people diplomacy projects," Ciuksys added.
This will further strengthen the cooperation ties and give additional value to the format "16+1", he said.
HIGH EXPECTATIONS
Before his departure to China, Denis Zvizdic, chairman of the Council of Ministers of Bosnia and Herzegovina (BiH), told Xinhua that he comes with lots of proposals for the sectors of energy, agriculture and tourism, particularly products exports.
This visit "will be a strong proof of the good cooperation so far between BiH and China, which will strengthen the economic, political and cultural relations," he said.
"I especially want to stress the possibilities of exporting milk, beer, wine, cooking oil," he added.
Newly-elected Polish President Andrzej Duda said that Poland could become a kind of logistics center for China's Belt and Road Initiative and act as an ambassador in relations between China and the CEE countries.
Duda listed transport, infrastructure, mining and hi-tech industries as possible areas of mutual cooperation. He also stressed the role of Polish agricultural products could play in trade, saying "Polish fruit, yoghurt, and meat conquer Western European markets. They are already valued in France and Germany. I am certain that in the nearest future, the Chinese would also inquire about these specific Polish products."
The biggest ever Lithuanian business delegation led by Prime Minister Algirdas Butkevicius came to China with an aim to enhance ties, Ciuksys said.
Lithuania "expects a remarkable breakthrough not only on exports from Lithuania to China, but also big investment on some big projects," he said.
Czech Prime Minister Bohuslav Sobotka who will attend the "16+1" meeting plans to talk about topics including how to boost bilateral investments, intensify and simplify trade relations, expand cooperation in education, energy and agriculture, and build economic and technological zones for Chinese investors in the Moravia-Silesia Region.
"The China-CEE countries' cooperation constitutes a new growth driver in China's relations with the EU and is an important component in further global economic development," said Sanja Vasic, director of International Economic Relations Center, Belgrade Chamber of Commerce.
"There is a huge potential for cooperation and a great interest of all involved parties to push forward (through) this cooperation mechanism political, trade, science, finance, cultural exchanges and economic growth of each individual country," Vasic added.