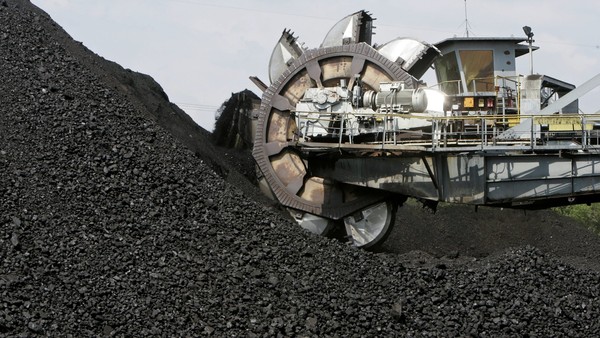 BTG Pactual is considering the sale of its commodity trading arm as the Brazilian bank seeks to bolster its finances following the arrest of its former chairman and chief executive.
People familiar with the matter in São Paulo said BTG was considering "strategic" options regarding the commodities business, indicating this could include the sale of the business or a stake in it.
BTG has been scrambling to sell assets after André Esteves was dragged into a sweeping corruption investigation at state-owned oil group Petrobras.
BTG Pactual Commodities, which has grown rapidly since it was launched almost three years ago, is seen as a possible candidate for a disposal and the unit's management are said to be supportive of a deal that could involve the sale of a stake to a strategic investor.
"They are not happy with the degree of concentration risk that a single shareholder brings," said one of the people with knowledge of the discussions.
BTG joins a crowded market with several other commodity traders also selling parts of their businesses.
Switzerland-based Glencore is looking to find buyers for a minority stake of up to 30 per cent in its agricultural arm, while Noble Group is aiming to raise $500m from assets sales or a strategic investor. A 16 per cent stake in Louis Drefyus Commodities is also being touted round the market.
BTG declined to comment.
Since the arrest of its high-flying former boss, the São Paulo-based lender has faced downgrades by credit rating agencies worried about reputational damage. Mr Esteves was released from jail last week but was told to stay away from BTG and its offices.
Its commodities business is headed by Ricardo Leiman, the former chief executive of Noble, one of Asia's biggest resources traders. It was set up in April 2013 with the idea of building commodities into another of the bank's international business alongside its principal trading unit and its asset management arm.
The move came at a time when many large US and European banks were retrenching from an activity that has burdened them with increasing regulatory and capital costs.
The business now employees more than 700 employees with hubs in Brazil, the US, Singapore and Switzerland. The senior management team includes several former Noble executives including Nick Brewer, chief operating officer, and Dean Morris, chief risk officer.
It is not clear how much the unit, which is expected to make a gross profit of around $700m this year, might be worth.
The commodities trading arm is active in South American agricultural markets, US gas and power, as well as coal. A strong performance from the unit helped BTG post record revenues in sales and trading during the three months to the end of September.
BTG Pactual Commodities has a different business model to many of its rivals, combining physical trading of commodities with proprietary trading. Effectively it uses the knowledge from buying and selling raw materials to take positions on the direction of markets.
While the business is "asset light" it still moves a couple of million tonnes of agricultural commodities out of Brazil annually.