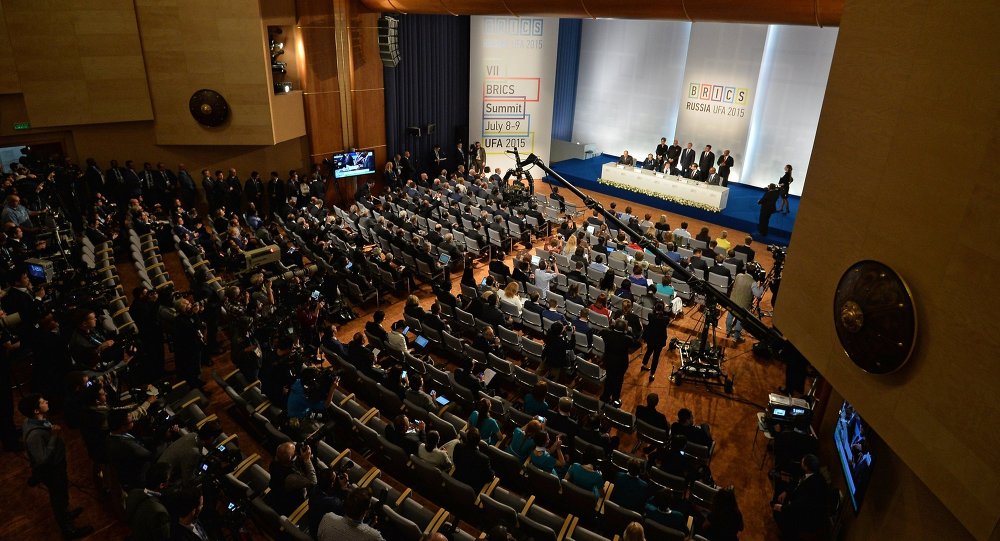 The agreement to establish the NDB, with an initial capitalization of $100 billion, was signed by the BRICS member states during the group's 6th summit in Fortaleza, Brazil in July 2014. The bank is viewed as an alternative to existing global financial institutions, such as the International Monetary Fund and the World Bank.
"The 7th summit of the BRICS, held in Russia, has achieved exceptional results in the framework of our relations."
She highlighted the launch of the BRICS New Development Bank (NDB) and the appointment of prominent officials to the new financial institution with its $100-billion currency reserve pool designed to assist member countries at times of hard currency liquidity crises.
"I think it was a very successful summit of the BRICS, in addition to having been very well organized."
According to Russian President Vladimir Putin, the NDB will begin facilitating member state development projects in 2016.
On Wednesday, the central banks of Brazil, Russia, India, China and South Africa signed an agreement establishing the terms for mutual support within the framework of the NDB currency reserve pool.