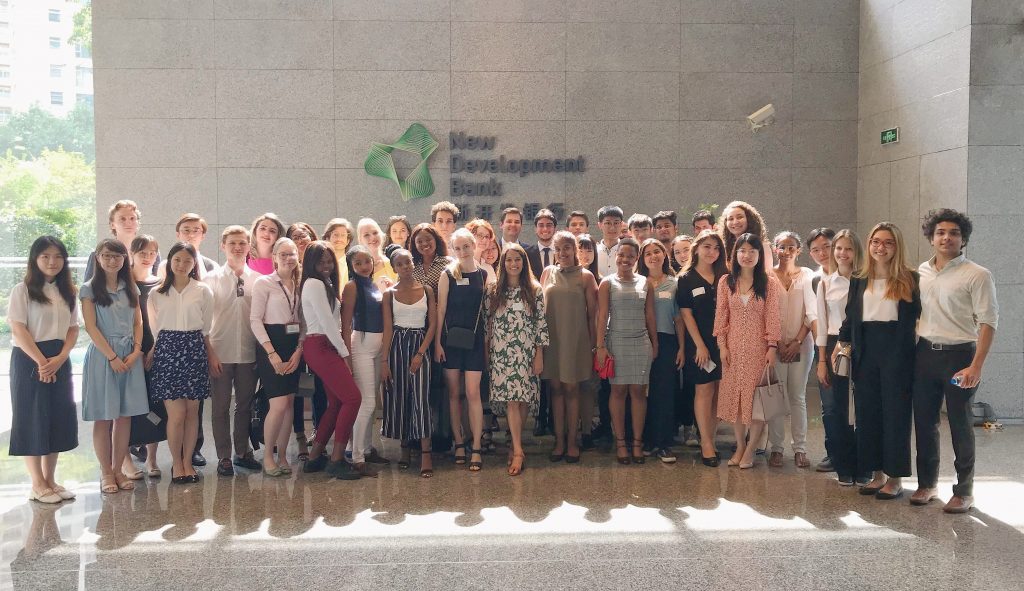 The BRICS Summer Program by the Center for BRICS Studies of Fudan University aims to build a platform of friendship and consensus for young students from BRICS countries. This program provides the young generation of BRICS countries with a chance to have a better understanding of China's social-cultural, political and economic development, BRICS cooperation and changes in global governance, promoting mutual communication and consolidating the popular foundation for BRICS cooperation.
As the outbreak and continuous influence of the COVID-19, according to the current global epidemic situation, it is still impossible to hold major international forums or other gathering activities. To ensure that students could participate in activities in a safe and healthy environment, the 2020 BRICS Summer Program has been changed from a summer school to a BRICS Summer Workshop.
The BRICS Summer Workshop will be held online from July 15 to July 30, 2020, for two weeks. Students and young scholars who are interested in BRICS research are welcome to sign up!
The theme of the BRICS Summer Workshop is "The view of young people in BRICS countries on the fight against COVID-19 and BRICS countries cooperation under the challenge of the COVID-19 epidemic."
Duration: July 15, 2020 – July 30, 2020
Meeting method: Online meetings (meeting room number will be notified)
Tuition: Due to the special circumstances of this year's epidemic, the BRICS Summer Workshop will be online, free of charge.
Candidates: 20-25 (4-5 for each member country)
Application Materials
A completed application Form (APPLICATION FORM FOR BRICS Summer workshop 2020)
Curriculum Vitae (CV)
Transcripts of academic records
Statement of purpose
Letter of recommendation (Non-essential application materials, bonus points )
All the application materials should be directly sent to our e-mail address (bricssummer@126.com) before June 26, 2020. The admission name list will be published on July 6, 2020 through www.brics-info.org and http://fddi.fudan.edu.cn/, and the admission notice will be sent to the e-mail of the admitted students.
The Center for BRICS Studies of Fudan University will award all participants with certificates.
Program Coordinator:Ms. Hou, Ms. Li, Ms. Zhao
Tel: +86-21-65642139
Email address: bricssummer@126.com
Address: Room 909, West Main Building, Guanghua Towers, Fudan University, No.220, Handan Road, Shanghai, China, 200433.
Official website: www.brics-info.org ; http://fddi.en.fudan.edu.cn/
Facebook: https://www.facebook.com/fudanbricsprogram/