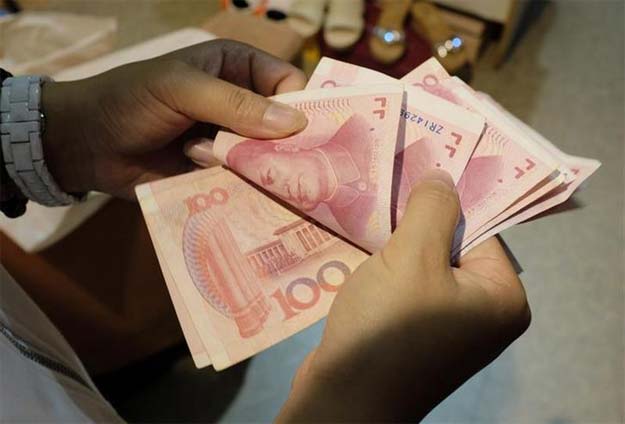 Shanghai-based New Development Bank is set to issue its first renminbi-denominated bonds, and is eyeing future funding for infrastructure projects, said Paolu Nogueira Batista, the bank's vice-president for economic research, strategy and partnerships and chief risk officer.
The bank was founded by the BRICS countries of Brazil, Russia, India, China and South Africa to finance sustainable development in the emerging markets and developing countries.
Its first five-year yuan-denominated bonds, also referred as green bonds, will be issued after receiving a rating from international ratings agencies as well as getting authorities' approval.
Batista outlined the bank's plans on Monday at the closing ceremony of the Shanghai Forum, an annual meeting of officials, academics, business chiefs and world opinion leaders, that discusses issues such as business solutions and social governance.
Batista said that more bonds denominated in local currencies of the BRICS countries, including the rupees in India, will be issued if the bank's board and local authorities endorse the project plans.
He said that as a result local investors will be more engaged in projects financing sustainable development because they will be exposed to less currency exchange volatility with bonds issued in local currencies. These, Batista said, would benefit the projects as well as sustainability in these markets in the long run.
Ambitious yet humble, the bank has been working with efficiency and neutrality, and aims to become a global lender that helps the developing countries to grow in a sustainable manner, Batista said.
The NDB announced its first batch of loans on April 16, providing $300 million to Brazil, $81 million to China, $250 million to India and $180 million to South Africa.
There are many more new projects in the pipeline, including projects in Russia, which are at various stages of consideration or appraisal, according to the bank.
"Each loan modality is different based on project-specific features and borrower preferences. Government approvals, where necessary, will be sought as part of follow-up procedures," the bank said in a statement.
So far, the projects the bank has been working on are all financing sustainable energy projects, such as solar power and hydropower, an initiative that is included in the bank's articles of agreement.
Batista said that although the bank's founding countries have been facing challenges of economic growth at different levels, be they slowdown or recession, this condition would not affect the NDB's long-term plan and commitment to finance sustainable growth.
The NDB aims to be a global lender instead of being limited to being an institution for just a handful of countries.
Batista said it wants to expand and be involved in more countries in the future, on condition that the emerging markets and developing countries take a majority of shares and voting rights in the bank.