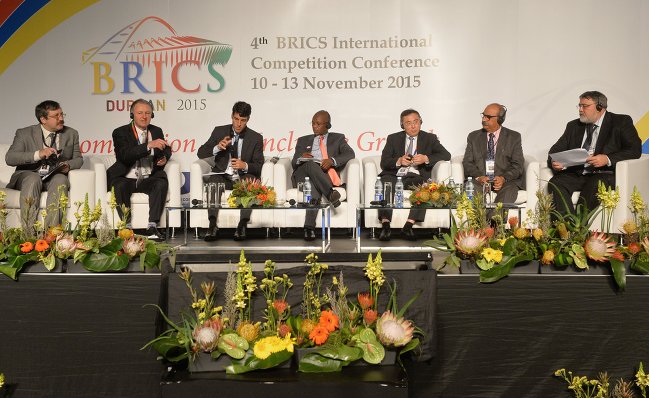 Speaking at the fourth conference of BRICS countries' competition authorities, Head of the Federal Anti-Monopoly Service (FAS) Igor Artemyev said the BRICS countries intend to pool their efforts in investigating monopoly actions of international corporations.
"We suggest analysing the good and bad practices of transnational corporations and establishing working groups because we have common problems," Mr Artemyev said, adding that international corporations may lose the markets of the BRICS countries if they violate the rules of the game.
He supported the idea of creating a forum where BRICS scientists and state regulators would study key problems of economic competition.
Mr Artemyev described the activities of the already functioning BRICS working group on the study of competition in socially important economic sectors. He suggested elaborating an information platform on medicines and food products.
"BRICS countries account for half of the world's consumers, something any transnational company has to reckon with," Igor Artemyev said during the conference.
Following the meeting, the heads of the competition authorities of the BRICS countries (Brazil, Russia, India, China and South Africa) signed an agreement on conducting joint studies and coordinating law-enforcement practices.