WASHINGTON: BRICS' contingent reserve arrangement (CRA) is now operational to deal with any short-term balance of payments pressures the grouping's member nations may face, Finance Minister Arun Jaitley has announced.
CRA, established in 2015 by BRICS member nations Brazil, Russia, India, China and South Africa, is a framework for the provision of support through liquidity and precautionary instruments in response to actual or potential short-term balance of payments pressures.
Chairing the meeting of BRICS Finance Ministers and heads of central banks, Jaitley announced the "CRA is now operational" and the central banks of the grouping's members are "fully ready to carry out" the transactions, a media release said.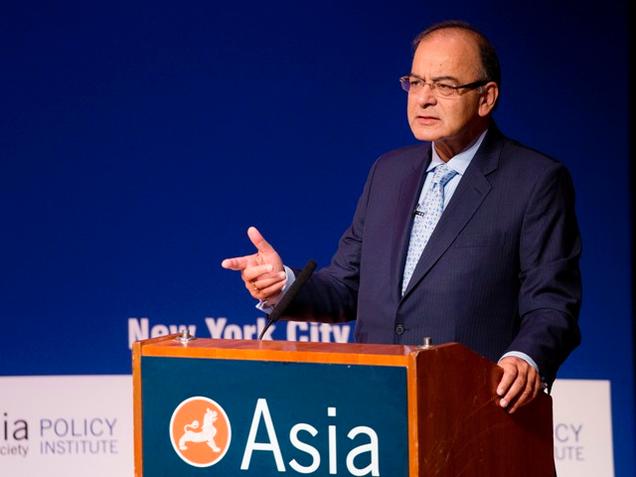 Jaitley and his BRICS counterparts are here to attend the annual fall meeting of the International Monetary Fund and the World Bank.
During yesterday's meeting, BRICS ministers welcomed the proposal to formalise the setting up of a network of central banks research units that will support the working of CRA.
Jaitley also extended invitation to attend BRICS Finance Ministers and Central Bank Governors meeting to be held in Goa later this month.
He chaired the Commonwealth Finance Ministers' Meeting, during which two important issues – the 'Economics of Climate Change and Financing Climate Adaptation and Mitigation'; and 'International Taxation – a Commonwealth Conversation Around the Panama Papers' were discussed and deliberated.
In the presence of Jaitley, Standard Chartered Bank and Bank of Baroda signed an MoU on Commonwealth Small States Trade Finance Facility. This finance facility is expected to make available up to USD 100 million of incremental trade finance over a period of three years.
As part of the voluntary contributions, India has pledged 1,022,100 pounds to Commonwealth Fund for technical cooperation, an official release said.
Later in the evening, the Finance Minister attended the G-20 Finance Ministers and Central Bank Governors Working Dinner, where discussions centred around the global outlook, key risks for the global and national economies and the proposals made by the Global Forum and the Financial Action Task Force to improve implementation of the beneficial ownership standard.
Jaitley also held separate bilateral meetings with British Secretary of State, US Treasury Secretary, Finance Minister of Bhutan, Finance Minister of Bangladesh, and CEO of Japan Bank for International Cooperation (JBIC).
"The bilateral trade and investment ties were the focal point of each of these meetings for ensuring greater economic cooperation," the release said.
On the sidelines of the Fund Bank meetings, Economic Affairs Secretary Shaktikanta Das participated in a panel discussion organised by Morgan Stanley to deliberate upon the 'Cyclical and Structural Progress in the Emerging Market Economies', wherein he spoke about the fiscal consolidation and economic reform path being undertaken in India.