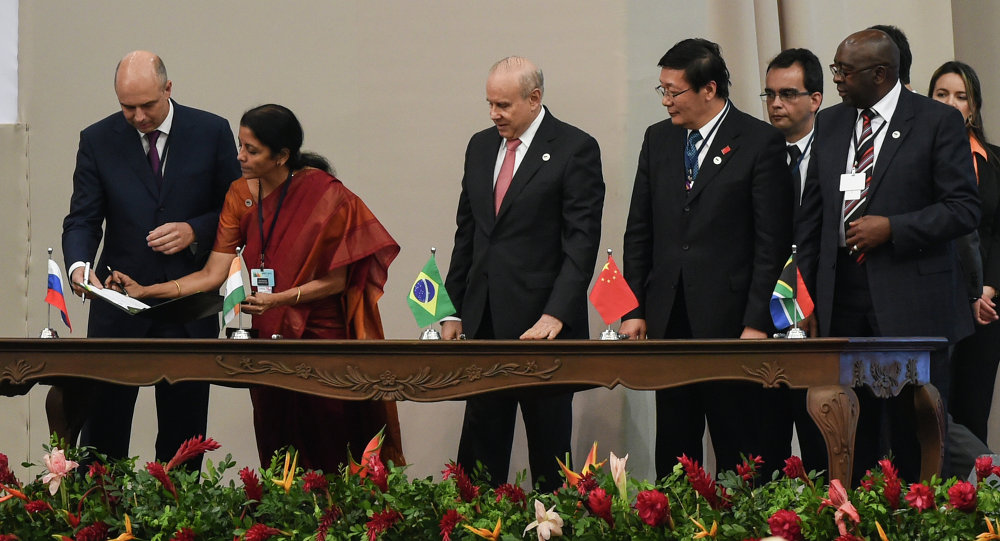 The BRICS New Development Bank (NDB) was created in July 2014 by its member states — Brazil, Russia, India, China and South Africa — as an alternative to existing Western financial institutions.
"The business council will support and guide this very good new institution as it is coming up, because after all the NDB has to support what the business wants, because it is about growing infrastructure," Naina Lal Kidwai said.
She underlined that the BRICS Business Council, which was established in 2013 and comprises 25 members drawn from the five countries, has become a platform for promoting closer ties among the economies of BRICS countries and their work on common areas of interest, particularly on large-scale infrastructure programs.
"Essentially, at the BRICS business council level we are looking at the common areas which have been identified — and big infrastructure clearly, as there has been a lot of discussion about infrastructure of rail and roads, and hydro and power in terms of collaboration and also in terms of how the new development bank can support some of its large infrastructure projects. And what we would like to see is some of these big projects moving forward," Lal Kidwai said.
Another area which she identified is agriculture and the need to move products around the BRICS countries.