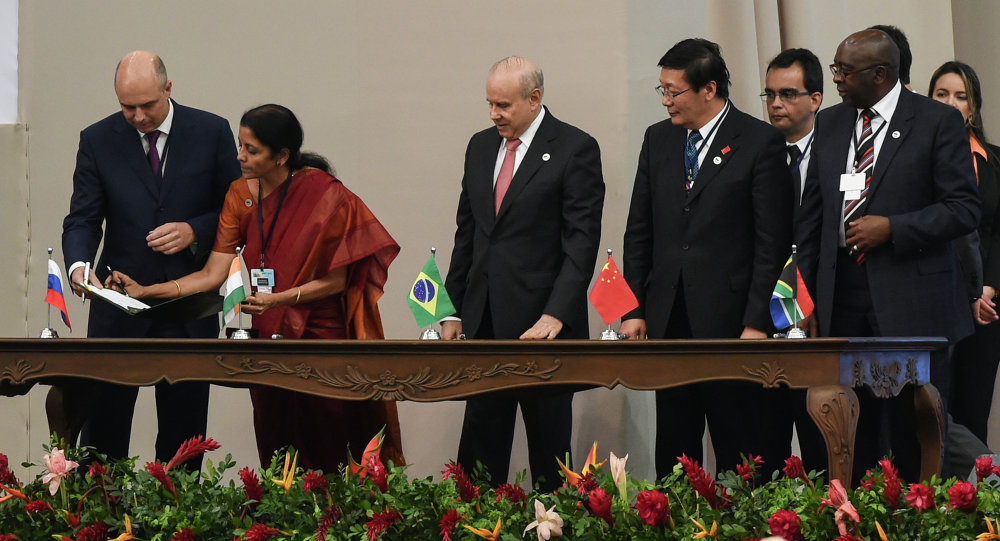 Abdel Hafiz Nofal said that Palestine has strong relations with all the members of BRICS and "therefore these countries are very supportive of Palestine and we are determined to reach a good outcome thanks to these relations very soon."
"[BRICS bank] will play a very important role in the development of not only the BRICS countries, but all other countries who want to develop their relations with BRICS countries, like Egypt, Greece and others," the ambassador said.
The agreement to establish the NDB, with an initial capitalization of $100 billion, was signed by the BRICS member states — Brazil, Russia, India, China and South Africa — during the group's 6th summit in Fortaleza, Brazil in July 2014. The bank was officially launched at the last BRICS summit in the Russian city of Ufa earlier this year.
The NDB's main purpose is to finance infrastructure projects and promote sustainable development in BRICS member states and other emerging economies.