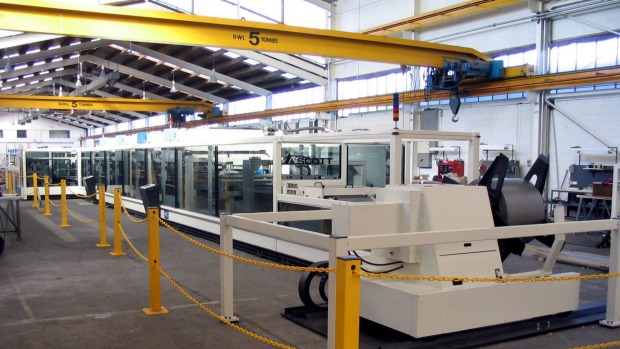 A Brazil headquartered company is seeking a 50.1 per cent or more stake in Dunedin-based manufacturer Scott Technology.
Scott Technology on Thursday said it had received an investment offer from subsidiary JBS Australia Pty Ltd that would be put to shareholders. Scott has a capitalisation of about $60.5m.
JBS, a global firm, has an existing business relationship with Scott and is considered a substantial key customer.
Scott Technology makes, services and installs production systems and equipment for other manufacturers such as appliance makers and meat processors.
The Dunedin firm has previously indicated to shareholders that it was considering a capital raising to reduce debt and to provide working capital to fund further growth.
That debt following recent business acquisitions.
JBS's investment offer consisted of four parts, Scott Technology said in a statement.
Scott would place 10 million shares at $1.39 to JBS to provide the capital that Scott was looking to raise.
JBS would make an offer to purchase shares at $1.39 from any shareholder who would like to exit or reduce their shareholding.
A 1 for 8 non-renounceable rights issue at $1.39 would be conducted for shareholders who did not want to sell but would like to increase their shareholding;
Then if required there would be a further placement at $1.39 to give JBS a shareholding of 50.1 per cent.
Scott shares, which are illiquid or not traded in volume, last traded at $1.33. They have lost 19.8 cents or 13 per cent over the last 12 months.
The required decisions were to be taken at the discretion of shareholders, Scott said. The plan required a vote from a majority of all shareholders to gain approval.