Brazilian exports had in October their lowest fall of the year compared to the same period in 2014. The slowdown in the fall (a daily average of 4.1% last month) contributed to a commercial surplus of US$2 billion, the highest for October in four years.
The government believes that the recent stabilization of commodity prices (the raw materials that represent around 50% of Brazilian exports), after the dramatic fall in the second half of 2014, will help secure a positive performance from the Brazilian export sector in the coming months.
Port of Santos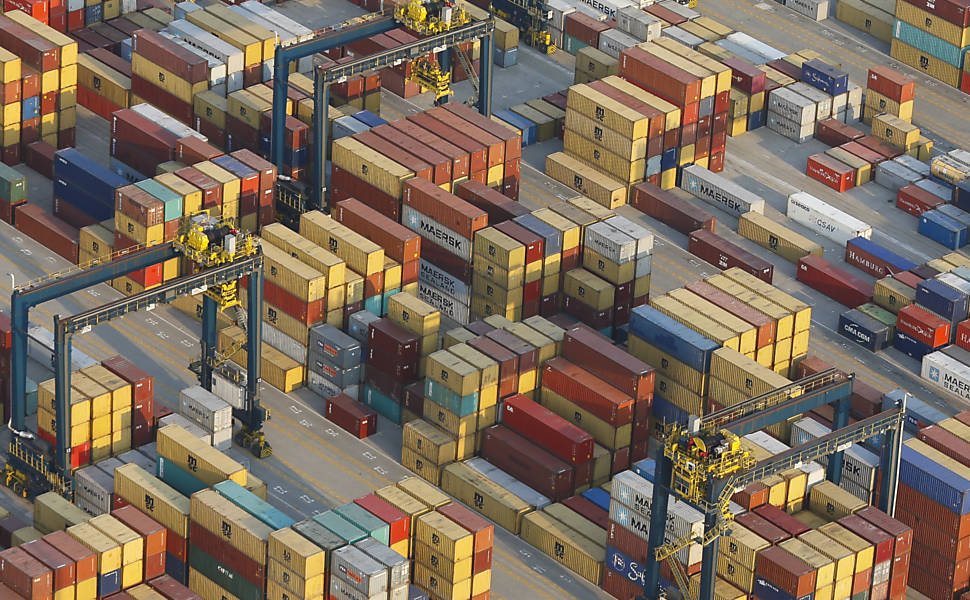 In the first ten months of this year, the value of Brazilian exports fell by 16.4%, reflecting principally the fall in prices of basic products such as ore and soya. In the same period, the total amount exported increased by 9%.
IMPORTS
The reduction of imports also slowed down in October, but it still contributed to the improvement in Brazil's trade balance.
Affected by the reduction in economic activity due to the strength of the dollar, imports fell 21% in October to a total of US$14.1 billion. The previous month, the fall was 33% compared to the same period last year.