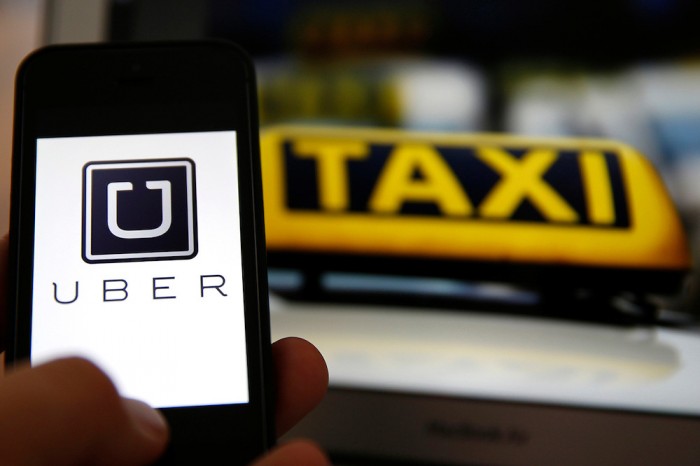 Hundreds of taxi drivers in Rio de Janeiro paralyzed Brazil's second largest city on Wednesday in protest against their rival, the pioneering online taxi firm Uber.
Uber, worth an estimated $40 billion making it the world's most valuable venture-backed start-up, has set out to revolutionise local transport services worldwide, from taxis to carpools to fast-food delivery.
In the Brazilian city of Rio on Wednesday, taxi drivers blocked off seven major traffic hotspots across the city during morning rush hour, provoking huge traffic jams and delays.
The protesters also positioned themselves in front of certain hotels and commercial centers, where customers often rely on Uber vehicles to move around.
Many drivers also held signs aloft denouncing Uber while others threw eggs at the doors of hotels which offer the Uber service to their guests.
Later in the day, different groups of protesters joined forces and marched together on the town hall of Rio de Janeiro, demanding that Uber be banned.
The mayor of Rio de Janeiro, Eduardo Paes, signed a law in September banning Uber.
However, a judge threw the decision out on Oct. 9 for violating the Constitution's right to free enterprise and ruled that the Brazilian state "could not prohibit a legal economic activity, open to private enterprise and fair competition."
To date, Uber has been hit by court injunctions in Belgium, France, Germany, the Netherlands and Spain. Taxi driver protests against Uber have clogged streets in major European cities as well as in China and India.