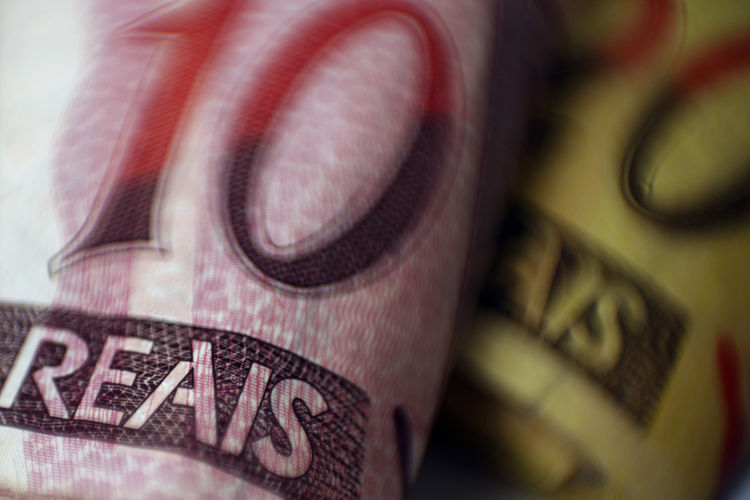 The Brazilian real on Thursday enjoyed its biggest rally in seven years after the governor of the central bank said he was willing to use "all instruments" available to policymakers to stem the currency's recent slide.
After tumbling 1.7 per cent to a new low of R$4.2478 to the dollar earlier in the day, the real rallied by as much as 7 per cent intraday, ending a five-day losing streak. By late afternoon in New York the currency was 4.7 per cent higher, its biggest gain since November 2008 as it pared its loss against the dollar this year to 33 per cent.
Brazil's struggling economy and the widening corruption scandal involving state-owned oil group Petrobras have tarnished what was once a darling of emerging markets, and led Standard & Poor's to strip the country of its investment grade rating this month.
That increased pressure on the real — the ferocity of the sell-off forced the Banco Central do Brazil to step in this week to prop up the currency.
On Wednesday the bank announced plans to auction $2bn worth of new currency swaps over two days — in effect restarting a programme that was scrapped earlier this year. Its president, Alexandre Tombini, on Thursday sought further to shore up investor confidence, hinting at deploying its $371bn of foreign currency reserves to buttress the real.
"In this process (to tame volatility), all instruments are available for the central bank. Foreign reserves are an insurance that could and should be used," Mr Tombini said at a press conference, according to Reuters.
That helped ease pressures on the currency, which except for some of the wild swings of late 2008 enjoyed its third-best day in the past two decades. The real's recovery also helped end a losing streak for the JPMorgan Emerging Market Currency Index, lifting the FX gauge by 0.9 per cent, its best performance since March.
Brazilian bond and equity markets also enjoyed a welcome rally. The yield on Brazil's benchmark local and international 10-year government bonds fell by 80 basis points and 10bp to 16.01 per cent and 6.13 per cent respectively. The Bovespa stock index erased an earlier 2.6 per cent decline to end the day down 0.1 per cent.
However, most analysts expect the respite to be short lived, given the political, financial and economic challenges facing Brazil. Some analysts expect these to force other rating agencies to trim their assessment of the country's creditworthiness.
Bernd Berg, analyst at Société Générale, said: "In Brazil we see panic selling in markets and especially forced selling among international investors in anticipation of further downgrades."