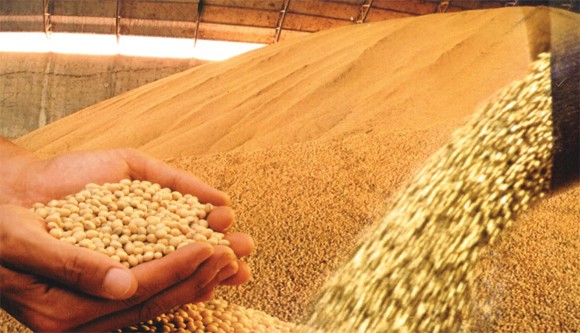 US soybean futures touched a one-week low on Thursday as expectations for beneficial rains in top exporter Brazil overshadowed stronger-than-expected US export sales. Concerns about large US supplies and poor export demand pushed March corn to settle at a new contract low, while wheat futures reached a three-week low.
Traders kept their eyes on Brazil as forecasters said rain during the next two weeks could provide needed moisture for dry crop fields in the key state of Mato Grosso. "As long as they keep that rain in the forecast in the first of the year, you're going to have a hard time convincing anybody to go home long corn and soybeans," said Jim Gerlach, president of A/C Trading in Indiana. At the Chicago Board of Trade, March soybeans lost 7-3/4 cents to $8.73 a bushel. The market has pulled back since hitting a two-week high on Monday on worries that Brazil's soybean harvest could be slightly smaller than earlier predictions.
Commodity funds sold an estimated net 5,000 soybean contracts, trade sources said. "Bears are talking about the forecast in Brazil for early January turning a bit wetter and bringing some relief to areas that have been under stress," said Kevin Van Trump, chief executive of Missouri-based consultancy Farm Direction. Private exporters reported sales of 100,000 metric tons of US soybeans for delivery to unknown destinations during the marketing year that begins on September 1, 2016, the US Department of Agriculture said.
Export sales of US soybeans were strong last week at about 2.1 million tonnes, the USDA said in a separate report. Analysts had expected sales of 900,000 to 1.1 million tonnes. Weekly US wheat export sales of 370,335 tonnes were the largest in three weeks and within analyst expectations that ranged from 250,000 to 450,000 tonnes, USDA data showed.