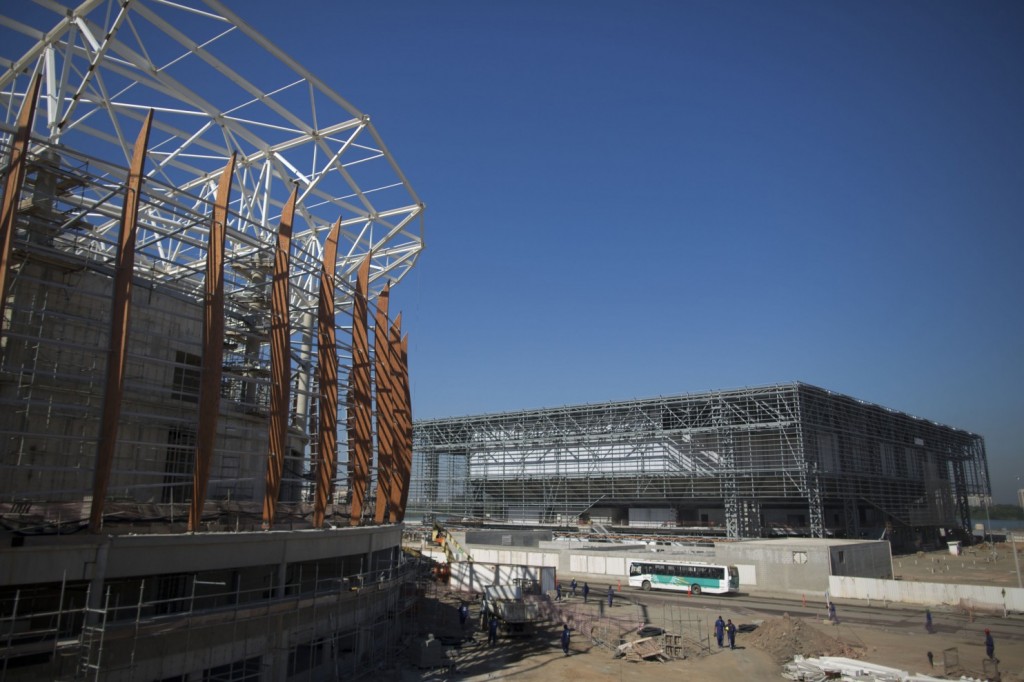 RIO DE JANEIRO — Brazil's tourism minister said Thursday the visa requirements may be lifted for Americans wishing to attend next year's Rio de Janeiro Olympics, an effort that may boost ticket sales.
"We would expand the exception for the visa for the American market for those who want to come to the Olympics," Henrique Eduardo Alves said, speaking at the Olympic Park being built in the western suburb of Barra da Tijuca.
He gave no specifics and did not mention other countries.
The minister said Brazil — a country of 200 million — receives 6 million foreign tourists annually. France, with one-third the population, received about 85 million in 2013, according to United Nations figures. The United States was second with 70 million.
Rio Olympic organizers say they are satisfied with the early ticket demand, though some estimates show demand at this stage lagging well behind the 2012 London Olympics.
Ticket sales to Brazilians appear to be strong for events like soccer, basketball, volleyball and track and field, but weaker for Olympic events that are not widely followed in the South American country.
Research into the impact of the Olympics or World Cup on tourism suggests a modest to neutral effect on tourism, or in many instances a decrease. Predictions by organizers or the host country are typically inflated and inaccurate.
Some travelers avoid the mega-events, preferring to miss soaring hotel rates and price gouging.
"Brazil has chronic difficulties, we know that," Alves said, listing security and public services. "All those problems are not just for the Olympics, but for Brazil in general, specifically the poorest regions."
He said the work on the Rio venues was going "OK" and expressed no concerns.
Brazil is spending about $13 billion to prepare for the Olympics, a mix of private and public money
Rio was criticized a year ago by a top IOC official for the "worst" preparations in recent history, but work has accelerated in the last year with the Olympic Park rising quickly. About two-thirds of the events will take place there with others spread around the city.