Amid shaky Brazilian business confidence, the country's agriculture and livestock minister is trumpeting the near completion of dozens of contracts worth nearly $2 billion with importers in 14 countries.
Abreu, who was previously president of the powerful National Confederation of Agriculture and Livestock before becoming minister in January, declared exports, both beef and other food products, will pick up again, thanks to the new contracts.
Roughly $800 million of the contracts will be for 190,000 metric tons of beef, equating to about 18,000 20-foot-equivalent units. Santos, the largest Latin American container port, is poised to gain the largest share of the export business, followed by the Tecon Rio Grande facility, operated by Wilson, Sons, at the port of Rio Grande.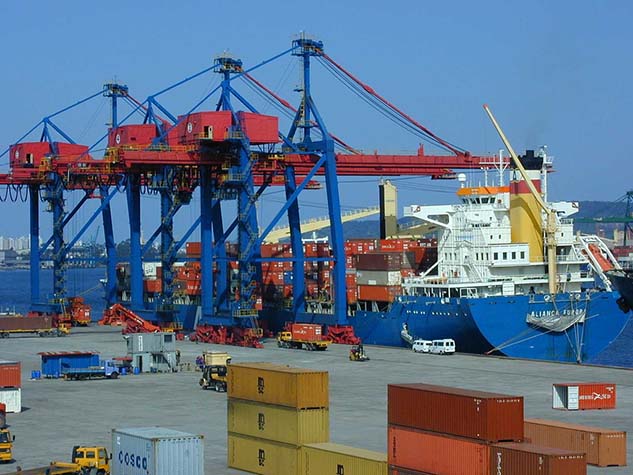 It's not just beef exports that look promising, minister Kátia Abreu told journalists in Brasilia. China is opening up its market to Brazilian dairy produce for the first time and this would open up a raft of opportunities for the country's dairy exporters, she said.
Her boosterism comes after the largest Latin American economy fell into recession in August, as the economy contracted 1.9 percent between April and June compared to the same period a year ago.
After a promising start to this year and a healthy end to 2014, Brazilian beef exports fell by value and volume in the first eight months of the year. Exports fell 15 percent year-over-year to 885,811 metric tons, while the value plummeted 20 percent $3.8 billion in the same period, according to the Association of Brazilian Beef Exporters.
After ending its ban of Brazilian beef imports, Japan will order $18.7 million in processed beef by the end of the year, Abreu said. Saudi Arabia will also import $73 million in beef over the next 12 months  after lifting a two-year ban imposed following the outbreak of bovine spongiform encephalopathy, commonly known as mad cow disease, in the southern state of Parana.
"Saudi Arabia was one of the last countries that still had not been reopened after the 2013 embargo following a BSE outbreak so we are very pleased to resolve this,"  she said.
According to Abreu, Brazil is also now set to export $190 million in fresh beef to Canada, $165 million worth of beef to Mexico and $107 million to South Korea.