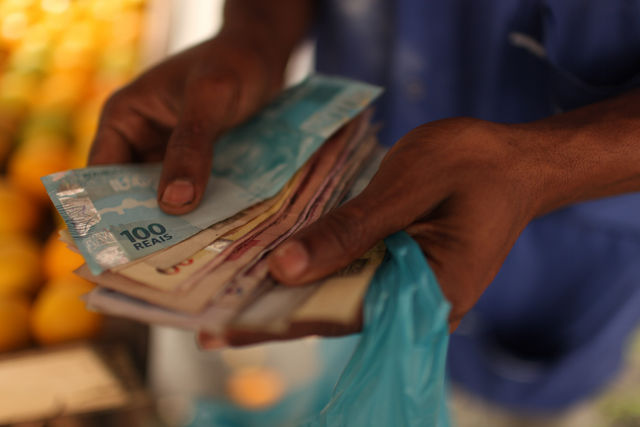 Brazil analysts reduced their 2016 inflation forecast by the most in nearly eight months as the economy sinks into a deeper recession.
Economists lowered their 2016 inflation forecast 5 basis points to 7.57 percent, the first cut in nine weeks, according to the weekly Focus survey conducted Feb. 26. They also forecast the monetary authority will lower its benchmark Selic to 12.5 percent by year-end 2017 from the current level of 14.25 percent, which is down from last week's median estimate of 12.63 percent.
Economists expect an economic contraction of 3.45 percent this year compared to 3.4 percent in the prior survey. It was the sixth consecutive week that the forecast for 2016 GDP was revised downward.
Brazil's central bank surprised analysts in January when it refrained from raising borrowing costs in the face of a grim recession outlook. That raised fear of political interference in the decision, and inflation has since unexpectedly accelerated. With consumer price increases in the double-digits, policy makers have signaled it is unable to ease monetary policy.
On the eve of the January rate-setting meeting, Tombini issued a note saying the central bank would take into account in its decision the economic forecasts released that same day by the International Monetary Fund. In its economic outlook update, the IMF predicted a deeper recession for Brazil in 2015 and 2016 followed by stagnation in 2017.
Central bank directors will hold their next monetary policy meeting on March 1-2.
"There is no room left for a relaxation of monetary conditions," the central bank's Monetary Policy Director Aldo Luiz Mendes said in comments from a speech posted on the bank's website Feb. 18. He cited above-target inflation and "the mechanisms of inflationary inertia operating in our economy."