Police arrested two of Brazil's most powerful industrialists early on Friday morning, ratcheting up a sweeping investigation into corruption at state-owned oil company Petrobras.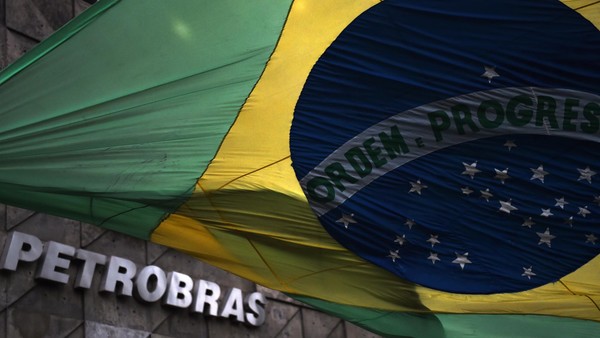 The arrests of Marcelo Odebrecht, president of Construtora Norberto Odebrecht, and Otávio Marquez de Azevedo, president of rival Andrade Gutierrez, came as the police vowed to break Brazil's culture of impunity for the powerful.
The pair are the most senior corporate figures to be detained by police over investigations into allegations that Brazil's largest construction companies collaborated with former Petrobras executives and scores of politicians to extract bribes and kickbacks from the oil company.
The probe into Brazil's biggest corruption scandal is threatening to engulf the Workers' Party of President Dilma Rousseff and her predecessor Luiz Inácio Lula da Silva.
The scandals come as Brazil's economy is headed into its worst recession since the 2009 global financial crisis. Some say they are exacerbating the slowdown by undermining the construction sector and slowing investment in infrastructure.
The federal police said it had "expanded its investigations into the crimes of formation of a cartel, embezzlement of public funds, money laundering and others to two large companies with large operations in the national and international economy".
Police named the new phase of the investigation Erga Omnes, Latin for "towards everyone", signifying that the law applies to all equally, said Igor Romário de Paula, one of federal police officers in charge of the investigation.
"The idea of the name is to deliver the clear message that the law applies to everyone and it doesn't matter what the size of your company is, it doesn't matter about your social position, power to influence or your economic power," he said.
Odebrecht said the arrests were "unnecessary" as the company and its executives were "always available to the authorities to collaborate in the investigations".
Andrade denied any involvement in corruption at Petrobras, saying it "hopes to be able to clarify all of the inquiries of the court as soon as possible".
Mr de Paula said Odebrecht had R$17bn (US$5.5bn) worth of contracts with Petrobras while Andrade had R$9bn.
Witnesses in the case have alleged that contractors of Petrobras extracted the equivalent of about 3 per cent of the value of each tender in bribes and kickbacks, meaning that Odebrecht diverted about R$510m from Petrobras and Andrade R$210m, Mr de Paula said.
Odebrecht is regarded as Brazil's most important construction company with contracts ranging from Brazil's new nuclear submarine base in Rio de Janeiro to oil and gas drilling platforms and the contract for the renovation of the Maracanã stadium for the 2014 World Cup final.
It also has numerous projects offshore including a port in Cuba and the Laúca hydroelectric project in Angola, which it describes as the biggest in construction in Africa.
Andrade also builds projects of national importance, from stadiums for the World Cup to airports and underground railways.
In a sign that prosecutors are trying to link Odebrecht's activities with Mr Lula da Silva, federal investigators have opened a preliminary inquiry into alleged influence peddling by the president in helping the company win construction contracts overseas between 2011 and 2014.
"These imprisonments suggest investigations may be getting close to former president Luiz Inácio da Silva," Eurasia Group said in a client note, warning it could push Brazil's economy deeper into recession as the probe paralyses the construction sector.
Carlos Fernando de Santos Lima, a prosecutor in the Petrobras case, said it had taken investigators longer to probe Odebrecht and Andrade because unlike the smaller contractors, they had allegedly paid their bribes offshore in countries such as Switzerland, Monaco and Panama.
With additional reporting by Aline Rocha in São Paulo