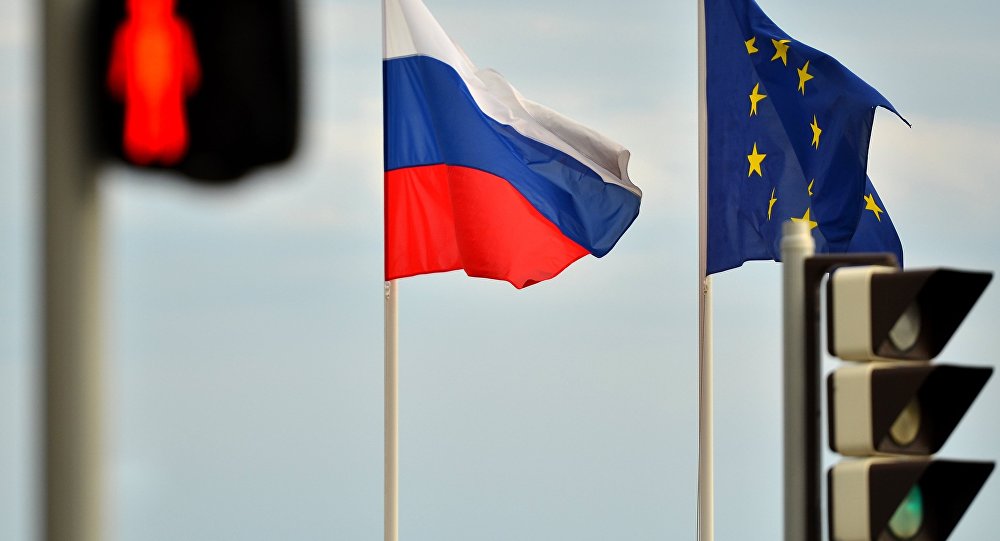 "Remember when Russia's entrance into the Syria crisis was a "mistake" and even a "strategic blunder", according to Washington?" questions business analyst Kenneth Rapoza.
"Following Friday's terrorist attacks in Paris, Russian air strikes on ISIL strongholds in Syria are no longer viewed as making the migrant crisis worse," he adds.
"Instead, they are viewed as a means to keep Syria from falling to the enemy."
Under such dire circumstances, the author further adds taht it will be hard to see European leaders agreeing to continue sanctions on Russia beyond July 2016.
"Russia has gone from foe, to friend."
His view is confirmed by Vladimir Signorelli, Brettonwoods Research founder, who also says that "odds are high that Russia could see discussion on the rollback on sanctions soon," even though he doubts that it will come already in January.
"Prevailing winds are blowing in Russia's favor," Rapoza says.
He also quotes President Putin as saying that a common enemy has helped amid deteriorating relations with the West. And noted that there is potential for a single international coalition in the fight against ISIL, as "the gap with Russia over Assad is narrowing," as David Cameron put it.
"Among Western nations, it is clear that the categorical rejection of allowing Assad any constructive role in Syria is breaking down. The rejection of Russia's direct cooperation with US and European forces may also be about to shift," the author adds.
As soon as the discrepancies are settled there will be a huge boost for momentum in Russia, predicts Moscow based fund manager David Herne of the Specialized Research and Investment Group.