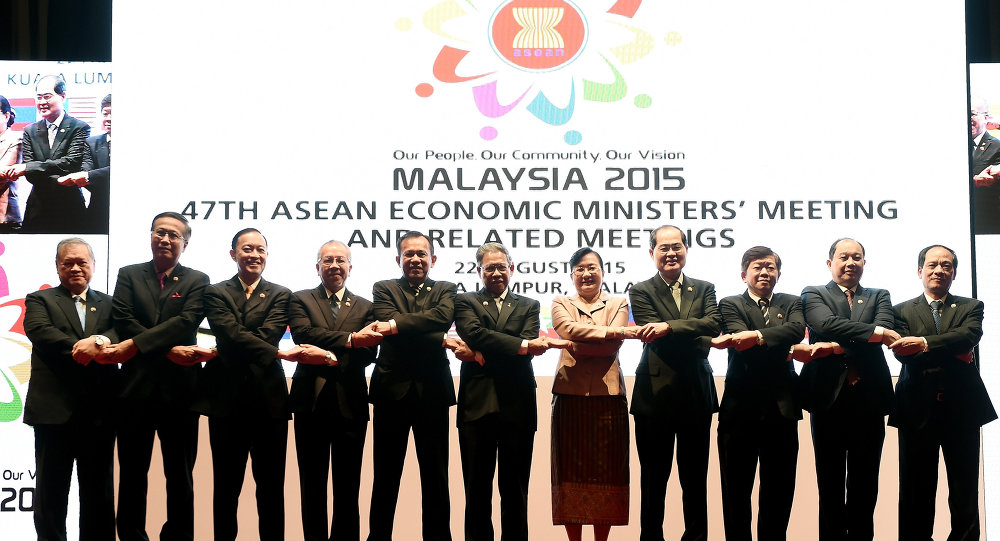 Speaking at the opening of the Russian-Malaysian business forum, Ulyukayev listed energy, mechanical engineering, as well as information and telecommunication technologies in the proposals.
"I would like to point out that Russian companies are expressing growing interest in developing cooperation with ASEAN partners. As a result, we have 57 project proposals and I think the list is not final," Ulyukayev said.
Ulyukayev said Russia is setting up bilateral working groups on priority investment projects with a number of ASEAN members.
"The Russian-Vietnamese working group has proven its effectiveness. Similar mechanisms will be created with Indonesia, Cambodia, Malaysia and Thailand," the minister stressed.
Ulyukayev added that Russia had prioritized Russian-ASEAN e-commerce, calling on further information and experience exchanges to consolidate mutual efforts and coordinate technology standards and regulations.
ASEAN was established in 1967 by Indonesia, Malaysia, the Philippines, Singapore and Thailand to accelerate economic, social and cultural development in the region. Russia has been actively cooperating with ASEAN and participating in the organization's summits since 1990.