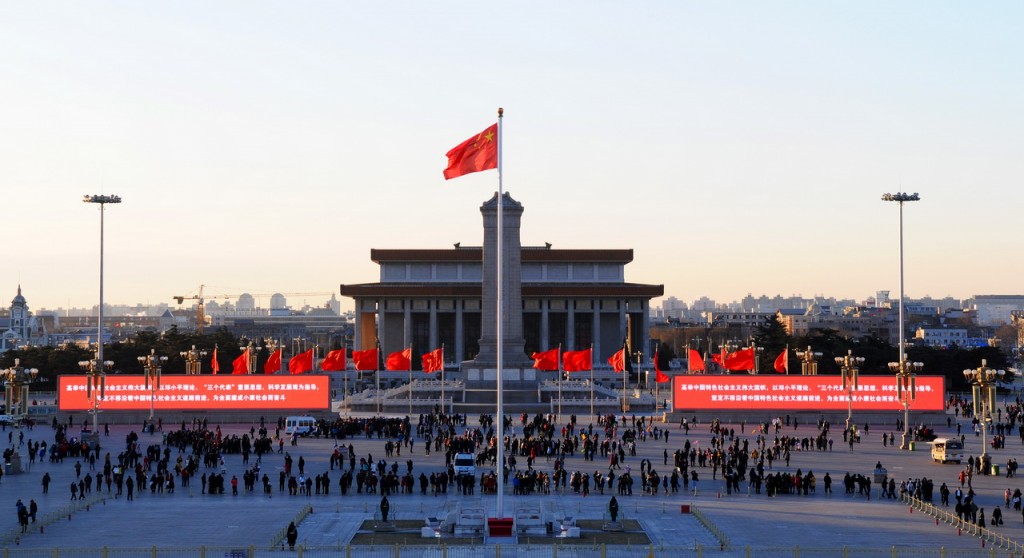 As the year 2016 begins, China is on the home stretch to building a "moderately prosperous society in all respects."
A meeting of the Communist Party of China (CPC) in late October set out an inspiring development proposal for the 13th Five-Year Plan period (2016-2020), the last five years for China to accomplish its first centenary goal of building a moderately prosperous society.
In 2016, the government is expected to lift more people out of poverty, with President Xi Jinping declaring in his New Year speech, "We should care for all people facing difficulties, making them feel warm from the bottom of their hearts."
China is expected to keep economic growth in a reasonable range and pay more attention to structural reforms on the supply side as part of its innovative, coordinated, green, open and shared development model this year.
The country will continue to open its doors to the outside world, as the leadership has always promised, while the Party and government will further promote social equity and justice, and build a clean political atmosphere in this vital year.
In the process of pursuing those goals, challenges exist, but confidence will prevail. This confidence comes from past achievements.
Just looking back to 2015, economic growth remained among the fastest in the world and reforms were in full swing, with some historic events, such as the RMB's inclusion into the Special Drawing Rights currency basket by the International Monetary Fund, and China's first domestic-made large passenger aircraft, the C919, rolling off the assembly line.
On the diplomatic front, China will not be absent from international affairs in 2016.
A series of global initiatives with Chinese characteristics were lauded worldwide in 2015, such as the Silk Road Economic Belt and the 21st Century Maritime Silk Road and the Asian Infrastructure Investment Bank. China also contributed to international and regional issues, such as the Iranian nuclear deal.
It is expected that China, in 2016, will continue to advocate the notion of win-win cooperation in the international arena, by strengthening ties with major countries, sparing no efforts to promote cooperation with developing countries and implementing neighborhood diplomacy, which features "amity, sincerity, mutual benefit and inclusiveness."
It will also actively engage in multilateral activities, as Xi put in his New Year address, "By turning antagonism into synergy, hostility into friendship, together we will forge a community of shared destiny for all humankind."