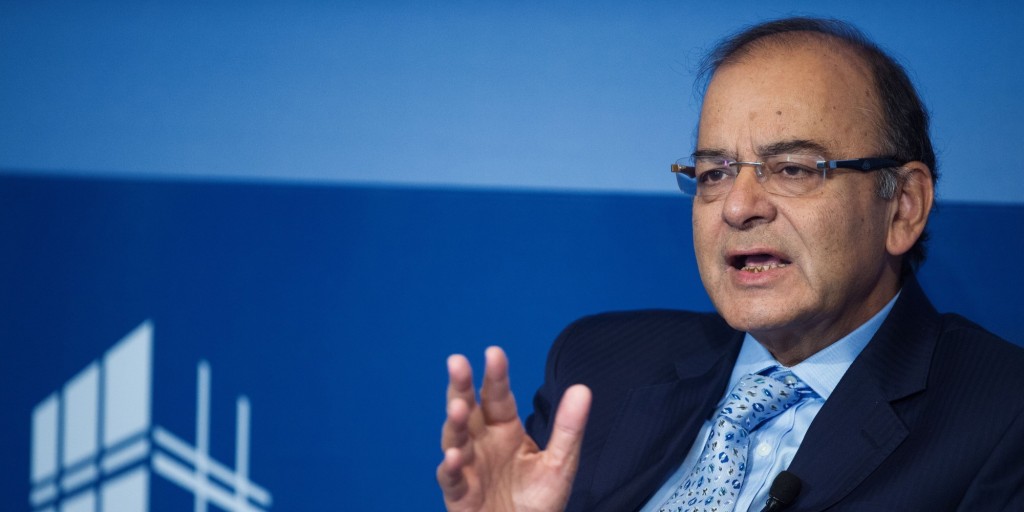 Pitching for more foreign investments, Finance Minister Arun Jaitley on Sunday said India would give better returns than many other countries and assured that the government is working to expeditiously resolve tax disputes involving three overseas companies. Jaitley, who is here to meet foreign investors and fund houses, emphasised that the government wants to resolve expeditiously the entire instability on the taxation matters as "tax uncertainty does not help the investment environment".
Noting that the government is putting special focus on improving ease of doing business, the Finance Minister said foreign investments can give great additional resources and the country's infrastructure sector needs huge investments. "India will give better returns than many other countries," Jaitley said here, addressing investors and business leaders.
On the second leg of his visit to Singapore and Hong Kong, he said the government is keen on early resolution of the three pending tax disputes — involving foreign giants Vodafone, Cairn and Shell — and the best way to get an expeditious disposal is being worked out.
In reply to a question on the outstanding tax disputes and his recent comments that a resolution is closeby, Jaitley said, "We inherited a legacy of several tax disputes. Perhaps, this was one of the tougher challenges we had." "The best way to get an expeditious disposal is being worked out, these are related to the companies you have mentioned. I am seized of the matter and we are very eager to reach a resolution," he said during his media interactions.
Jaitley stressed that a sound policy is to concentrate on real economy rather than being just impacted by what external factors do to the market. Ahead of the monetary policy review later this month, Jaitley also made a strong case for a rate cut. He said monetary policy plays an important role in stimulating growth and is hopeful that RBI would appropriately act with a sense of responsibility on this front.
Industry has been pitching for further reductions to lower the cost of capital to stimulate growth.