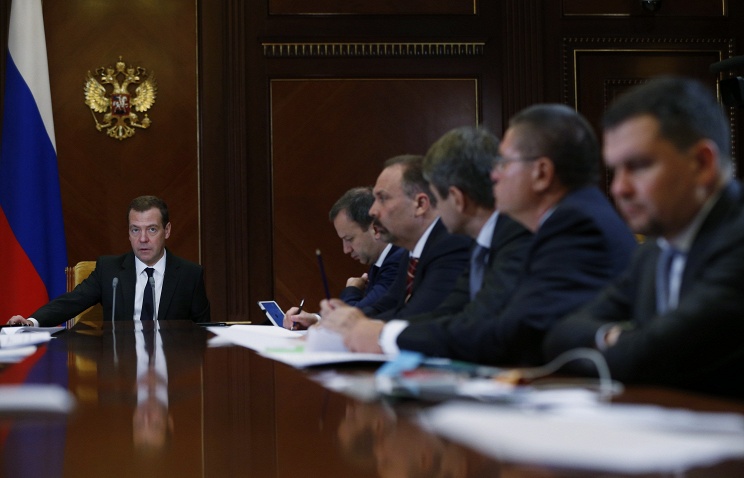 The anti-crisis plan has largely allowed neutralizing the influence of external factors on the Russian economy, Prime Minister Dmitry Medvedev said Tuesday at a meeting on economic issues.
"I believe that the anti-crisis plan has fulfilled its task. It allowed to a large extent, not completely, of course, neutralizing the influence of external factors on the economy," Medvedev said.
According to him, the anti-crisis plan allowed concentrating the economic resources on supporting the most vulnerable "points" in the economy and in the social sphere. In addition, the anti-crisis measures have helped as much as possible to support the process of import substitution, amid low oil prices and the extension of the anti-Russian sanctions, and to achieve some positive results.
"For the implementation of the plan we carried out an extensive organizational legislative work, adopted 170 governmental decisions, 15 federal laws. Not all of what we have discussed was possible to implement this year, some activities will move to the next year, and some activities have a permanent nature," the Prime Minister said.
Medvedev also expressed hope that members of the parliament will not delay the adoption of important laws.