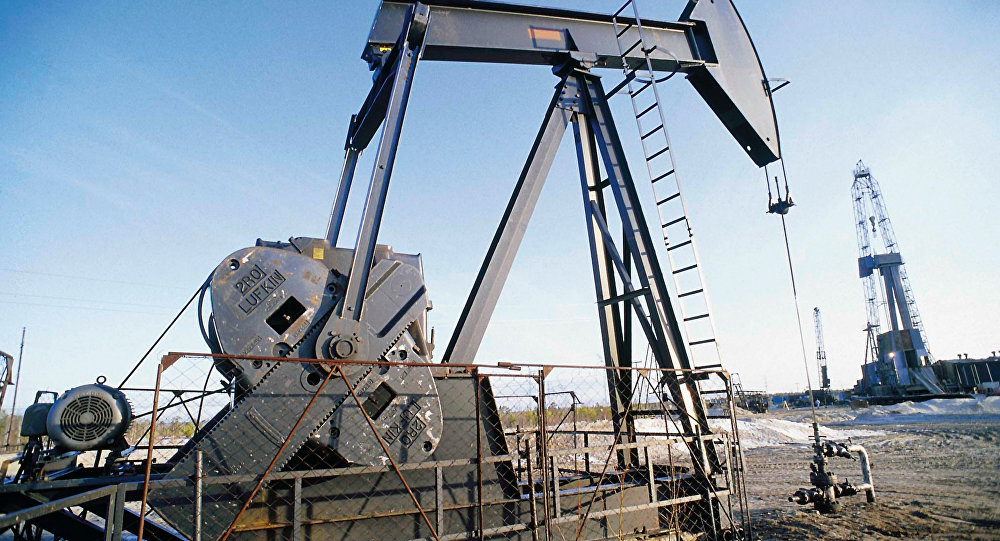 Despite the global oil market suffering from a continuous decrease in oil prices in 2015, Russia not only maintained its production levels, but increased output, exceeding all expectations by experts and beating all Soviet and post-Soviet records.
Russia, the world's third-largest oil producer, raised its oil output by 0.5 percent in the first nine months of 2015, despite the imposition of Western sanctions and an oversupply in the world market, Bloomberg reported.
"I know of no one who had predicted that Russian production would rise in 2015, let alone to new record levels," Edward Morse, Citigroup's global head of commodities research said.
Although Russia's output growth was lower than that of the US and Saudi Arabia (up 1.3 and 5.8 percent respectively), the pace matched that of the OPEC cartel, according to Citigroup Inc.
Bloomberg explained that Moscow owes its success to "productivity improvements" across the industry.
Oil companies focused on some of the country's oldest fields and developed new projects in those locations amid an output drop in the country's biggest oil-producing region of West Siberia.
The brightest instance of this trend is the work of Bashneft in 2015, Bloomberg noted, adding that the producer accounted for the highest crude output of all Russian companies. Bashneft also showed the best performance of all players on the Russian stock market within the last 12 months.
The company produced higher amounts of oil across areas discovered in the previous century that had been widely ignored by Soviet authorities. Bashneft boosted production in those sectors by a factor of 20. The company additionally used custom-designed pumps, produced locally, and so not affected by the Western sanctions.
"We're up 3 percent since the beginning of the year at our mature fields in Bashkiria, the oldest of which has been in production for 83 years and already produced 1.7 billion tons (12.5 billion barrels) of oil," Mikhail Stavskiy, First Vice President of PJSOC Bashneft, said.
Amid a global oil glut Russian mid-sized fields, including those of Severenergia in the Arctic Yamal region, saw fivefold output boosts of light crude and gas condensate. Bloomberg noted that co-owners of those areas, Novatek OJSC and Gazpromneft PJSC, lowered operating costs because the major investments were done when oil prices were higher.
Even a 52 percent fall in the value of the ruble following the oil price decreases played into the hands of many Russian companies, as they reduced their costs in dollar terms up to 90 percent.
Smaller companies that boosted production and drilling saw increased output this year, as bigger players declined. Among winners along with Basneft were such companies as Irkutsk Oil Co. in Siberia and Exxon Mobil-led Sakhalin-1.