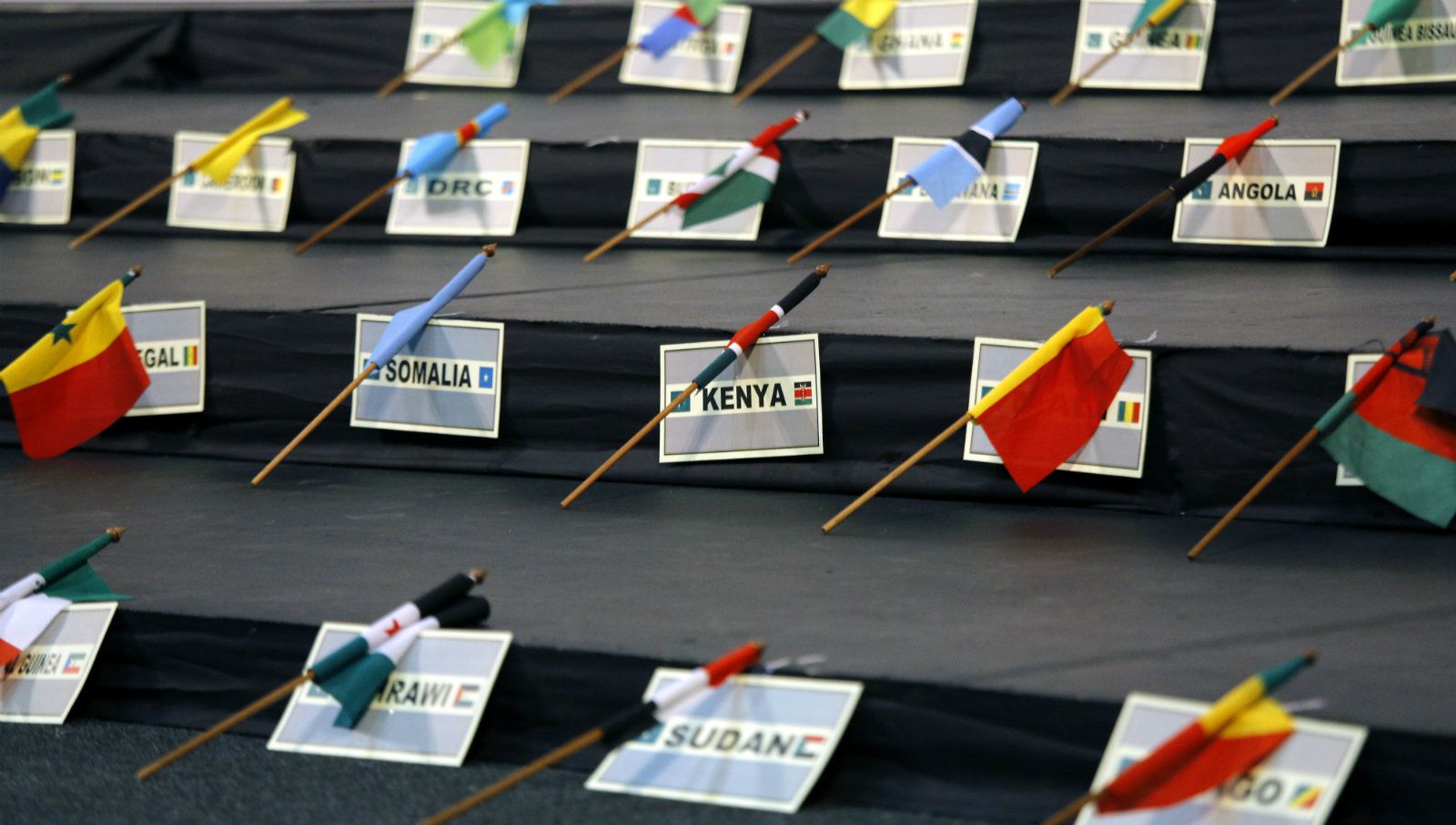 Indian Prime Minister Narendra Modi on Friday said the New Development Bank launched by the BRICS will have Africa as a "major area of focus".
In a written interview with African journalists at the editors forum of the third India-Africa Forum Summit (IAFS) in New Delhi, Modi said the New Development Bank was a significant initiative that can have a profound impact on the global financial order.
He said the five BRICS countries had come together as equal partners in setting up of the bank, which reflects a completely new paradigm of financial structure of such institutions.
"The lending practices will be designed keeping the interests and experiences of the developing world in mind. It has opened a new avenue for financing infrastructure investments in developing countries. I think Africa will be a major area of focus and we would also, hopefully, have an African window or regional presence of the Bank in the future," said Modi.
Preparations for the opening of the regional branch of the $100 billion NDB in Johannesburg are at an advanced stage, South African President Jacob Zuma had told South African lawmakers in Cape Town earlier in August.
"The next exciting initiative is the establishment of the African regional centre of the bank in Johannesburg. South Africa is proud to host the regional centre and preparations are at an advanced stage," said Zuma.
The BRICS New Development Bank will name its first investment in April next year and the first loan will be issued in Chinese yuan not dollar, top officials have confirmed.
The bank has an initial authorized capital of $100 billion.
Its initial subscribed capital of $50 billion will be equally shared among the founding members.
The paid-in reserves are planned to be denominated in each country's currency. The Chinese renmimbi is also expected to replace the dollar at the BRICS Bank, especially for projects in Asia.
Meanwhile, representatives of 54 African nations, including heads of state and government of around 40 countries and powerful African Union, are expected to participate in the four-day India-Africa Summit beginning in New Delhi on October 26.
Among powerful African leaders who have confirmed participation are South African President Jacob Zuma, Egyptian President Abdel Fattah el-Sisi, Zimbabwe President Robert Mugabe and Nigerian President Muhammadu Buhari.
On Friday, Indian Prime Minister Modi also asked 54 African nations to join India in demanding an overhaul of the United Nations and other global institutions to make them more "democratic, inclusive andrepresentative". Modi said that "the world is undergoing political, economic and technological transition on a scale rarely seen in recent history" and facing new challenges such as terrorism and climate change, which did not exist when the UN was founded 70 years ago. He warned that the UN and other global bodies run the risk of losing relevance if they do not adapt.
Speaking ahead of the India-Africa Forum Summit, Modi said, "India and Africa, constituting one-third of the global population, must continue to speak in one voice for these reforms."
India's current trade with Africa is around $75 billion and it has granted $7.4 billion for various developmental and capacity building projects in the last four years. India has implemented 137 projects in 41 African countries during the period.
Modi added that he sees enormous opportunities for trade and investment ties between India and Africa. He asserted that India will always work in accordance with the requirements and priorities of "friends in Africa".