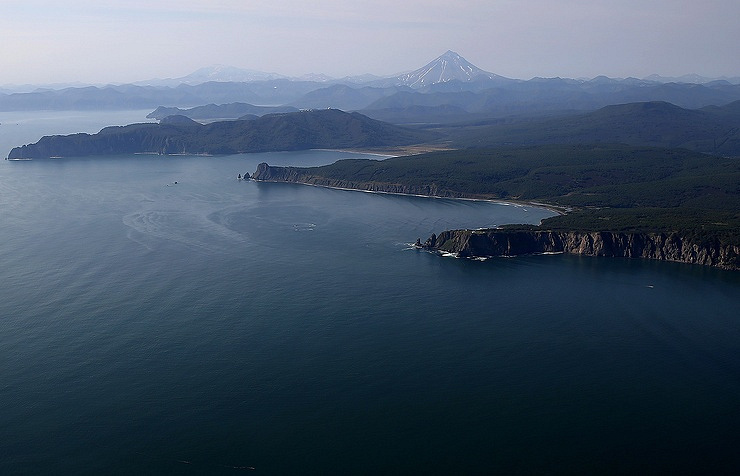 The joint economic activity that Russia and Japan may start carrying out on the South Kuril Islands has no counterparts in the world and will allow Japan's nationals to freely visit the region, Japan's Prime Minister Shinzo Abe said on Tuesday.
"This is a system that will have no other similar examples in the world. If it is implemented, the former citizens of the islands may visit them several times and freely, and even live there," Abe said during his lecture in Tokyo, according to the Kyodo news agency. If trust between the two countries deepens, the islands will become a place for "coexistence rather than confrontation," he added.
The Mainichi newspaper earlier reported that Japan's government has started preparations for talks with Russia aimed at carrying out joint economic activity on the South Kuril Islands and the first intergovernmental consultations on the issue will be held already in the beginning of the next year.
After Vladimir Putin's two-day visit to Japan last week and his meeting with Abe, the leaders adopted a joint statement noting that "the start of consultations on joint economic activity of Russia and Japan on the South Kuril Islands may become an important step towards signing a peace treaty."
Besides, the parties consider that the statement and any agreements reached on its basis on establishing joint economic activity and its implementation "cause no damage for the positions of Russia and Japan on the peace treaty issue."
Russia and Japan have been in talks to sign a peace treaty since the middle of last century. The main stumbling block to this is the issue of the ownership of the South Kuril Islands. After the end of World War II the Kuril Islands were incorporated into the Soviet Union. However, the ownership of Iturup, Kunashir, Shikotan Islands and the Habomai Islands is challenged by Japan. In 1956, the Soviet Union and Japan signed a joint declaration on ceasing the state of war, however no peace treaty has been signed until now.