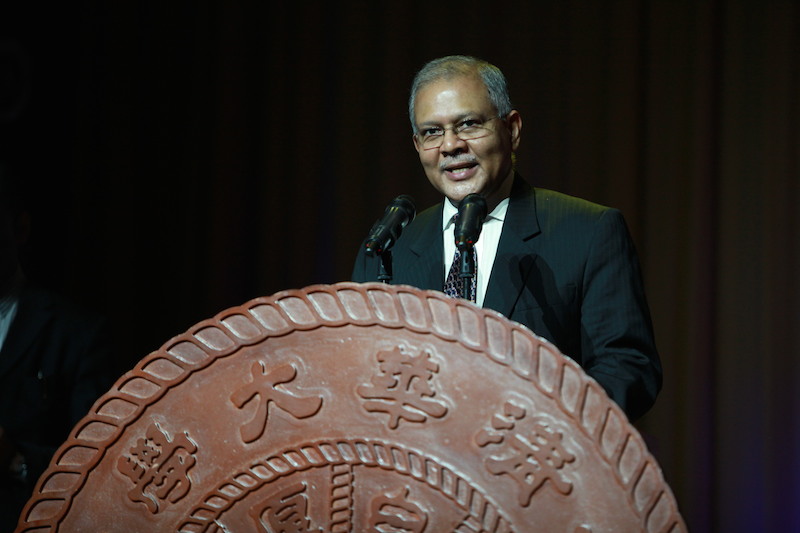 With Prime Minister Narendra Modi and Chinese President Xi Jinping set to exchange visits this year, the two nations are looking to upgrade their relationship and build a more robust architecture to manage ties which still remain complex, India's outgoing envoy to China has said.
Ambassador Ashok Kantha, who will complete his assignment in Beijing and retire on January 7, said 2016 would be "very active".
Xi will be in India for the BRICS Summit – his second visit in three years, unusual for a Chinese President – and Modi will visit China for the G20 meet in September, little over a year after his first visit.
Kantha said both the countries will step up engagement, having recognised the "need for dialogue of strategic character that's informal and fairly open".
National Security Adviser Ajit Doval will visit Beijing on January 5 and 6 for informal strategic consultations, and will hold meetings with Chinese State Councillor Yang Jiechi, who is also his counterpart as Special Representative on the boundary question, as well as Premier Li Keqiang.
Kantha, who will be succeeded by another Mandarin-speaking career diplomat – Vijay Gokhale, Ambassador to Germany – said both sides had in the past couple of years, under new governments, stabilised relations, and "upgraded our strategic template for engagement".
This was underscored in two key understandings reached during Xi's visit to India in September 2014 and Modi's May 2015 visit to China, when the two nations agreed to take forward "a closer developmental partnership", including a bigger role for Chinese investment in India, and to "manage their simultaneous re-emergence in a mutually supportive manner keeping in mind each other's interests and concerns".
At the same time, the relationship was still "complex", Kantha said.
"Regarding the boundary question, the good news is we have been rather successful in maintaining peace and tranquility in the border areas," he said.