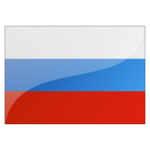 Show Russia-Related Information »
Doing Business in Russia

---
At first glance, Russia's economy looks strong. In 2012, when the global economy was losing momentum and the Eurozone was stuck in recession, growth in Russia was solid, based on resilient domestic consumption. But a closer look reveals weaknesses.
Russia's economy is navigating an economic downturn with real GDP growth slowing to an estimated 1.3 percent in 2013 from 3.4 percent of 2012. The lack of more comprehensive structural reforms has led to the erosion in businesses' and consumers' confidence, which became the decisive factor for the downward revision of the World Bank's November growth projections for Russia. In the past, the lack of comprehensive structural reforms was masked by a growth model based on large investment projects, continued increases in public wages, and transfers – all fueled by sizeable oil revenues. Recent events around the Crimea crisis have compounded the lingering confidence problem into a confidence crisis and more clearly exposed the economic weakness of this growth model.
In 2013, frail domestic demand was a drag on economic growth. Then anticipation that private investors would start investing more during the second half of 2013 did not materialize. The lack of growth-supporting structural reforms and decreasing profit margins weighed heavily on business sentiments and pushed down industrial and investment activities in Russia. Consumption remained the main growth driver, supported by fast credit and wage growth, but its pace of expansion more than halved compared to 2012. However, external demand recovered as expected in the second half of 2013, while exports grew strongly.
Given the higher risk environment – since political uncertainties around the Crimea crisis in early March 2014 led to an increase in market volatility, the World Bank developed two alternative scenarios for Russia's 2014-2015 growth outlook.
The low-risk scenario assumes a limited and -lived impact of the Crimea crisis and projects growth to slow to 1.1 percent in 2014 and slightly picking up to 1.3 percent in 2015.
The high-risk scenario assumes a more severe shock to economic and investment activities if the geopolitical situation worsens and projects a contraction in output of 1.8 percent for 2014.
Impact on economic mobility and continued middle-class formation in Russia:
Consumption growth is forecast to decrease to about 2 percent for 2014-2015 in the low-risk scenario, compared to 3.4 percent in 2013 and 6.9 percent in 2012.
Russia's long-term outlook will depend on a sustained positive shift in investors' and consumers' confidence.
Structural reforms will need to be started in the coming years.
Inefficiencies in factor allocation across the economy will need to be addressed, so that larger private investment is attracted in a sustained manner and on a larger scale.
The quality of regulatory and market institutions will have to improve, so that rules are implemented evenly.