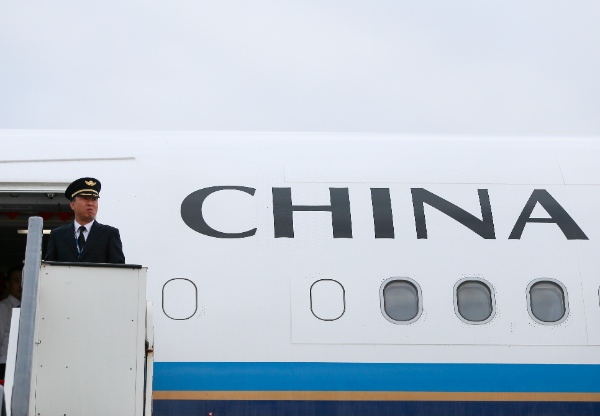 Russia plans to work with China on a wide-body aircraft that would compete with jetliners from Boeing Co. and Airbus Group SE and aims to sign an accord by the end of this year, Chinese state media said on Monday.
A China Daily report quoted Yury Slyusar, president of Russia's United Aircraft Corp, as saying the agreement would initially outline profit sharing and responsibilities, with technical requirements to be decided on by March next year.
"So far, the project has proceeded well, and we plan to determine the technical requirements, specifications and outsourcing methods in March," Slyusar said.
Russia's United Aircraft Corp. and Commercial Aircraft Corp. of China (Comac), are discussing a work plan and obligations as they seek to firm up a memorandum of understanding signed in May 2014.
United Aircraft plans to target market share beyond just Russia and China, a company spokesperson said last month.
Boeing Co. said last month it expects China's aviation industry to withstand the current financial market turbulence and forecast the nation's carriers will almost triple their commercial aircraft fleet over the next two decades.
China needs 6,330 new planes worth $950 billion in the next two decades, the planemaker said.
China is forecast to surpass the US as the world's largest aircraft market within the next 20 years.
China is also forecast to become the world's biggest air travel market, according to Boeing.